When live bank feeds are enabled, individual transactions flow into the Cashflow area of your wealth portal and many are automatically categorised. By default, your wealth portal supports a variety of common transaction categories for both income and expenses, such as Home Improvement, Salary, Entertainment, and Groceries.
Though the default categories cannot be edited or deleted, you can create additional categories as well as customise how the categories are grouped. You can also change the category assigned to a transaction, and create a rule so the same category is applied to all matching transactions.


Creating (custom) categories
You can create additional, custom categories to fit your lifestyle.
Click on the "Tools" box in the top right corner of the Cashflow section of your portal, then select Manage categories.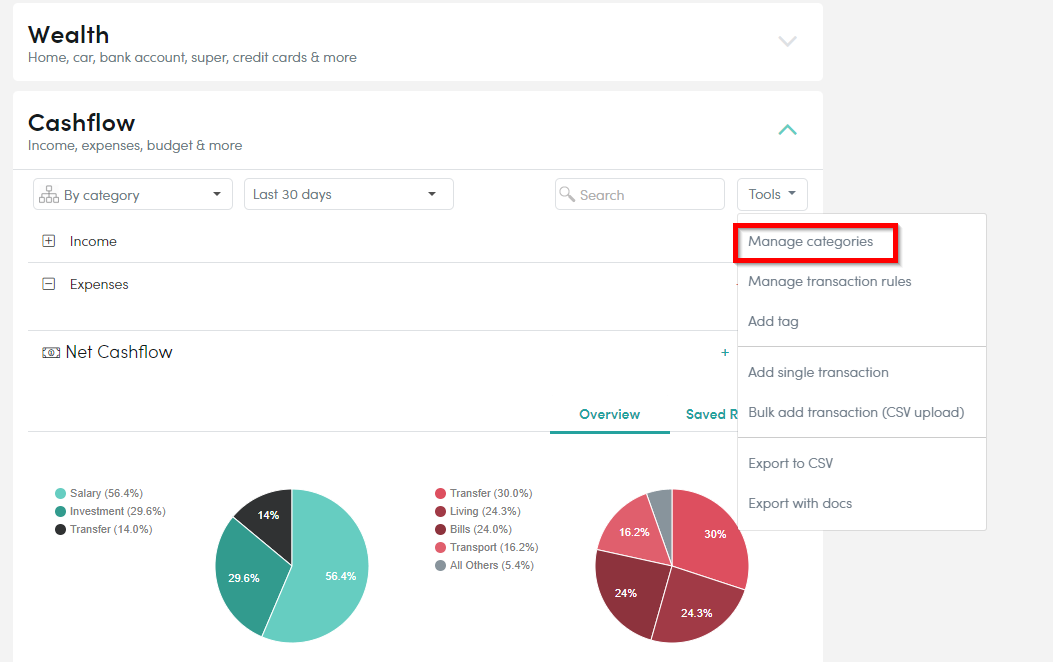 To create a new custom category:
Select the Income or Expense tab, depending on where you want to add the new category.





Click on the "Create custom category" button.

Enter the category name.

Press enter on your keyboard.
The category will appear in the "Ungrouped categories" column, and show as an option in the category drop-down (see "Assigning a different category to a transaction" below).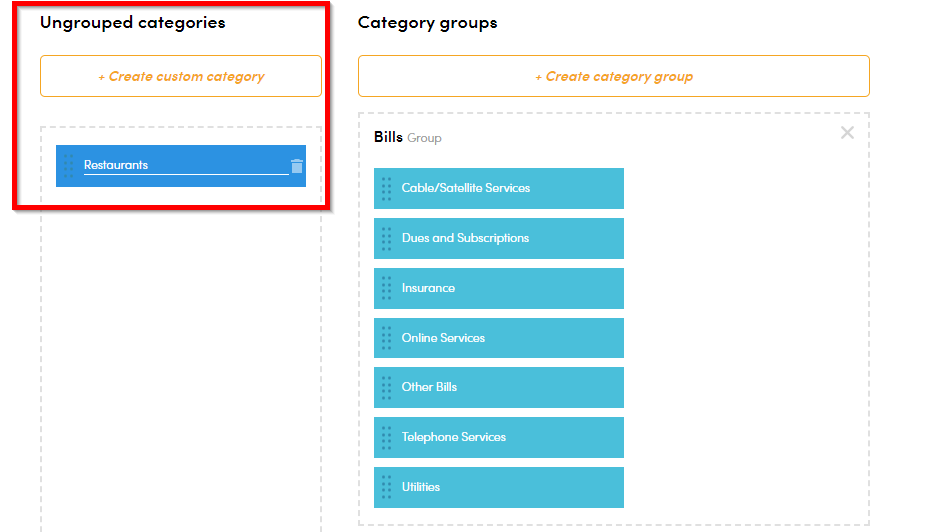 Deleting (custom) categories
To delete a custom category, press the bin icon on the category name. Please note: default categories cannot be edited or deleted.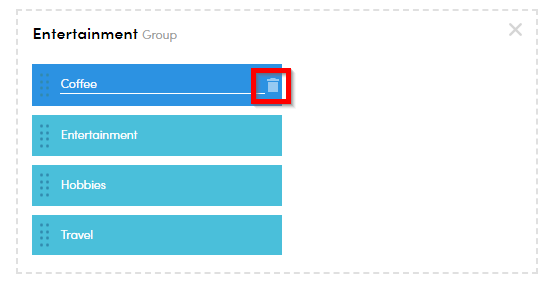 Note: Before deleting a custom category, all transactions linked to that category must be reassigned to another. If you do not reassign your transactions to another category, the portal will not let you delete it.





If you wish to create a rule for any transactions being moved from the category you are deleting to a replacement, you might like to visit How do I create rules for categorising transactions?


Grouping categories
To move a category to a group, drag and drop the desired category to your desired group using the eight dots area to the left of the category name. Don't forget to Save your work.