Team members are people or entities that play a role in your financial life. They can be your family or close friends, your accountant or financial planner, your lawyer, or any other relevant professionals.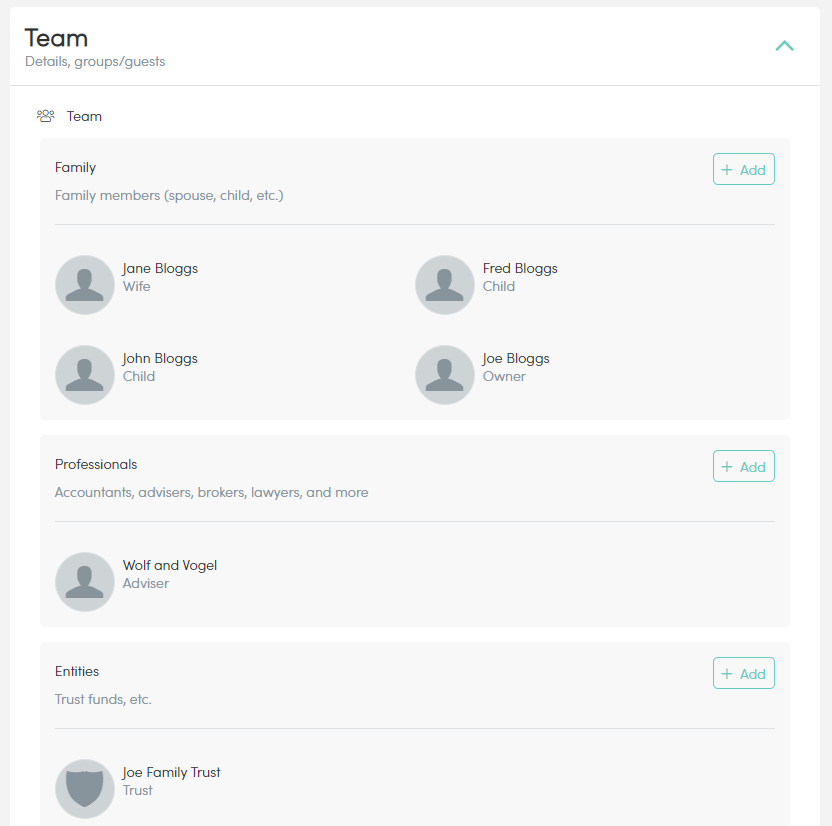 Team members also include entities such as trusts, companies and super funds.  Team members can be allocated to asset and liability ownership splits which will assist with better reporting.
You are able to give your team members guest access to your portal (with access permissions configured by you) so that they can collaborate with you and your financial professionals. 

Related articles

How does asset/liability ownership work?
How to add, edit or remove a team member 
How do guest accounts work?