You can create rules to control how your transactions are categorised. For example, if payments made at a particular place are consistently categorised as "Personal Care" but you'd like them to live under "Healthcare/Medical", you can create a rule to ensure that all matching transactions - past & future - are categorised accordingly.


To create a new rule:

1. Find the transaction you wish to edit, click on the category name and select your preferred alternative from the list.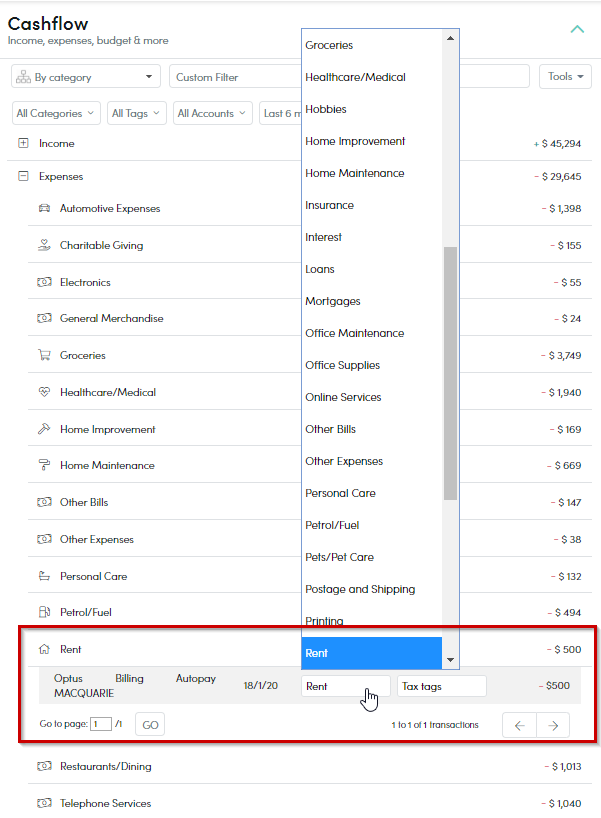 2. A pop-up box will open, click 'Create a rule'.

3. Review 'Description Contains' to remove any transaction numbers or other variables that will help with selecting the appropriate transactions.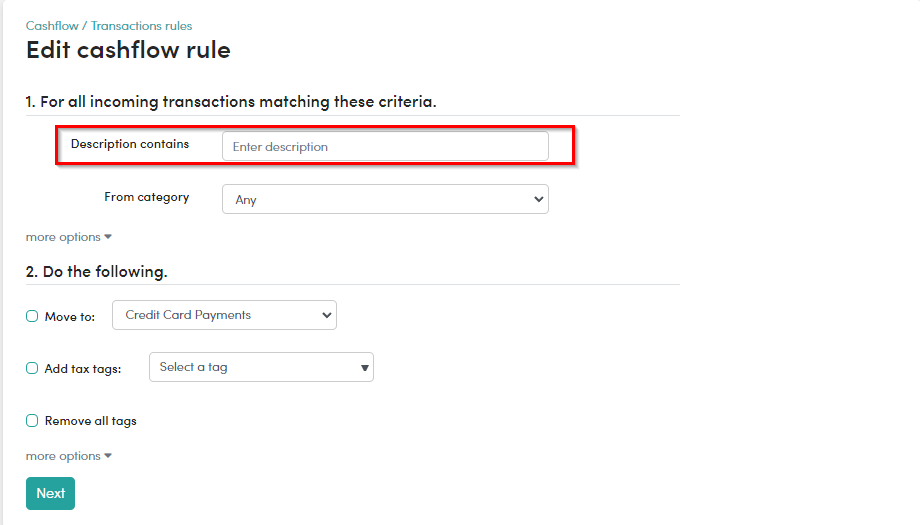 4. Select "Any" for the "From category" field to ensure the rule applies to ALL matching transactions, irrespective of how they may have been categorised in the past.
Alternatively, if you only want to recategorize transactions within a specific category, select it from the "in the category" field.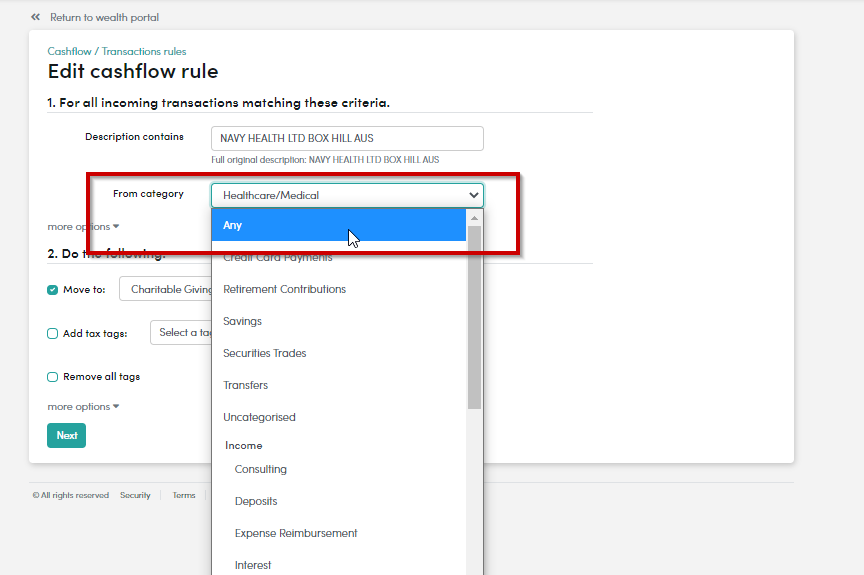 5. Click on "more Options" to enhance your Rule selection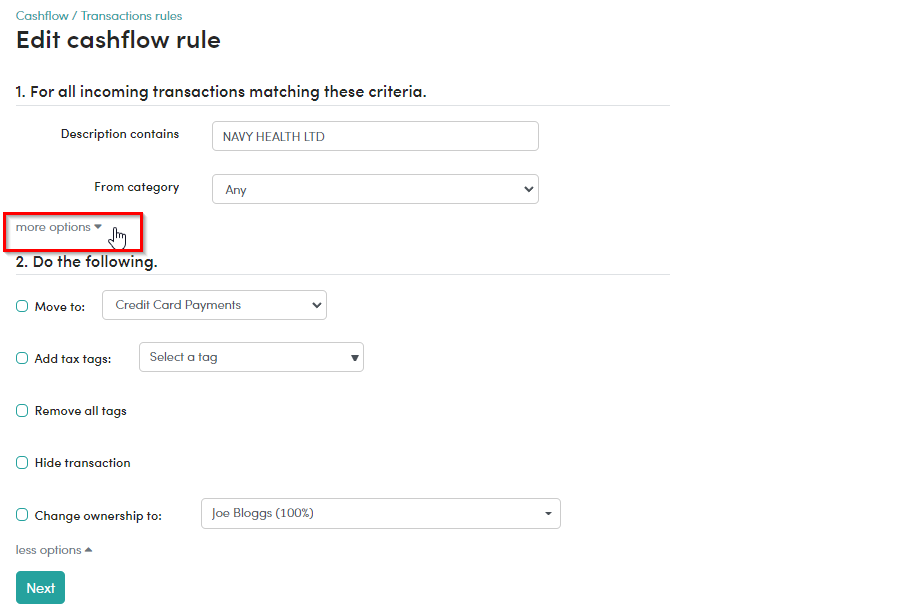 6. In the more options area, configure the 'Amount', the account/s and the 'Date from' as required. This will allow a more specific rule to be created for greater accuracy.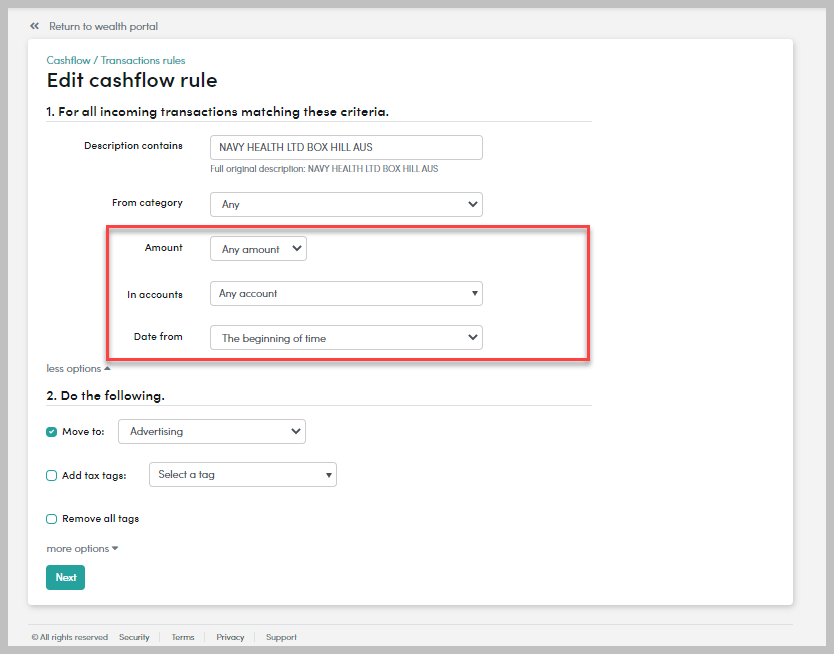 :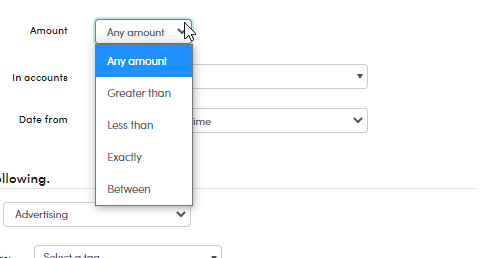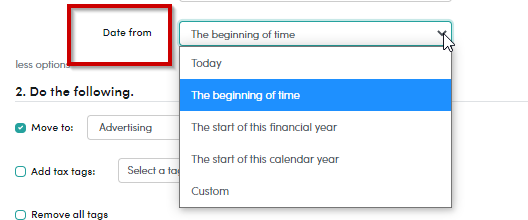 7. Then in the second section of the rule, you must decide where the transaction is going to be categorised from now on.
Click on "more Options" to enhance your Rule placement.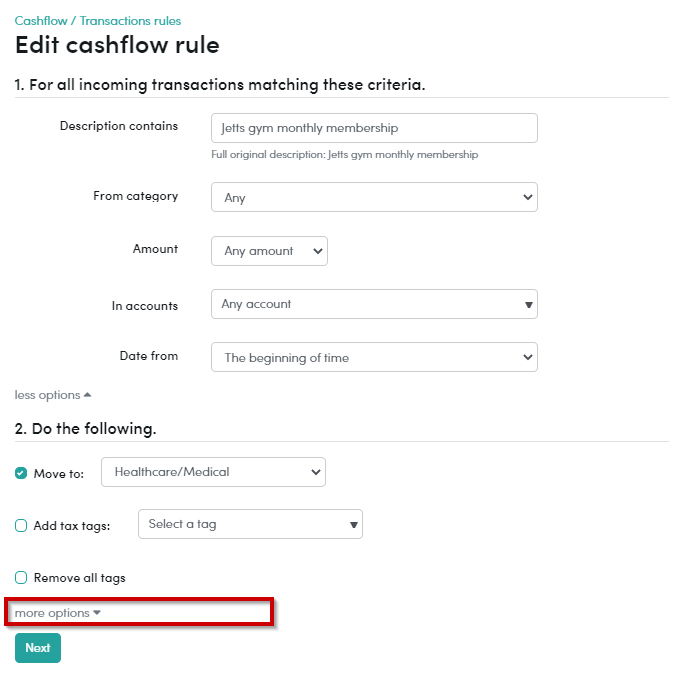 Once 'more options' is selected, you can add a tax tag to all matching transactions by expanding the "Add a tag" section, remove all tags, Hide transactions and split the ownership.
NOTE: Hiding transactions is perfect for those recurring transactions that you really don't want to show in your cashflow, eg Credit Card Payments (the receipt of this in the credit card account and the transfer amount from the savings or chequing account)
9. Click 'Next;' to create your rule. Your portal will remember this setting and apply it to all future matching transactions.