You can change how data is displayed in the Cashflow area of your portal using filters and views. Track transactions using one of the pre-set views or use filters to create a custom view.
There are 6 pre-set views, which allow you to view transactions:
By category - This is the default view: transactions for the specified time frame are sorted per their assigned Cashflow category. For more information on cashflow categories, click here.
By date

- When selected, this view generates a list of all your transactions for the specified time frame sorted by date, starting with the most recent one.



By budget - This view groups your transactions by category and shows you an estimated budget for each, based on your income and expenses over the last 3 months. For more information on how to create and edit budgets, click here.
Tax view - This view shows a list of transactions that have been tagged for tax. Tax tagging is especially useful for tracking purchases that are tax deductible. For more information about how tax tags work, click here.
Needs to be reviewed - By default, all transactions are marked as "needs to be reviewed" until marked otherwise. This view is designed for people who want to review every single transaction and ensure it has the right category, tax tag, and associated documents. Once the appropriate actions are taken, the transaction can be marked as "reviewed" and it will disappear from the view.
Review duplicates- This view shows any transactions that may be duplicates. Duplicates may be found in your data feed areas. These may be a result of the system importing a feed more than once.




While some views, such as the budget view, unlock view-specific functionalities, certain actions can always be taken, regardless of the view you choose. These actions are:
Uploading images and receipts
Custom Filters
Custom filters help you better understand your spending habits by letting you filter transactions based on specific criteria. To customise filters and create a custom view:
Expand the Cashflow section.

Click on the filter

drop-down (the default is "Last 30 Days").

Choose the last option "Custom Filter".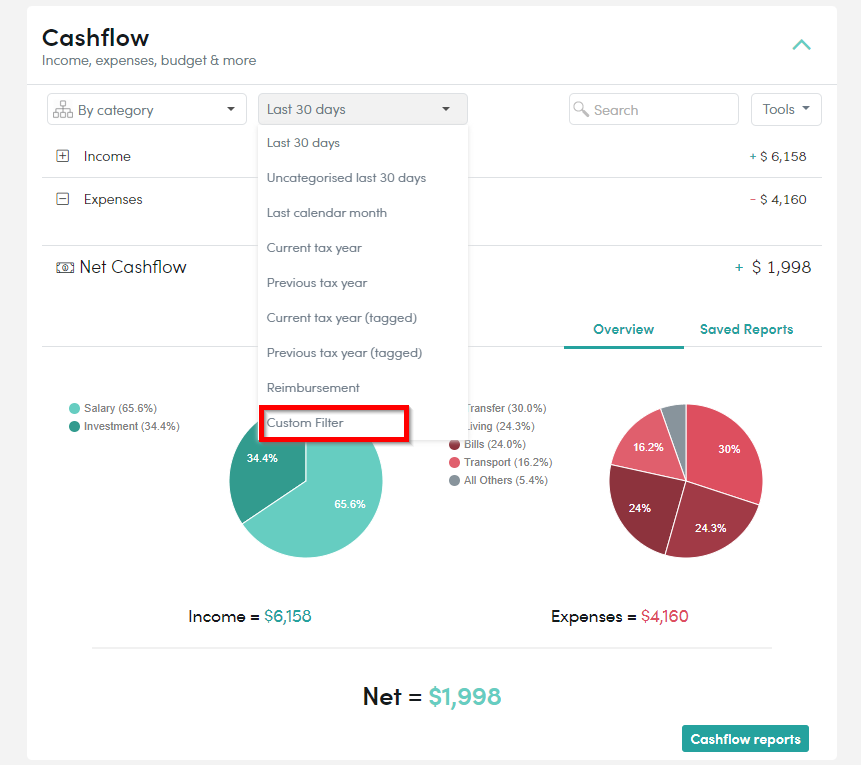 Selecting "Custom Filter" will bring up an additional set of options: Categories, Tax Tags (e.g. reimbursement), All Accounts and Dates.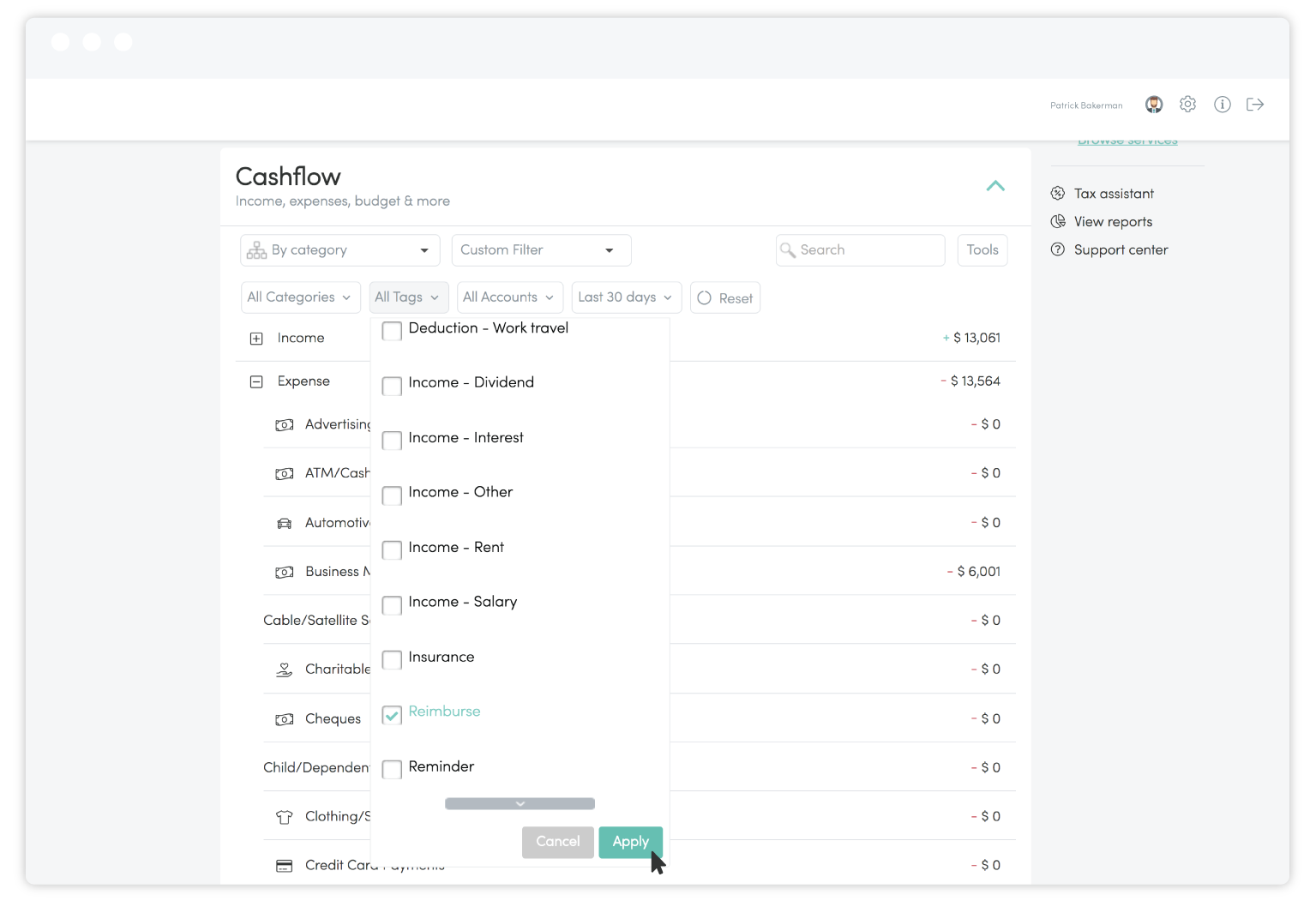 Open each drop-down, select your criteria and don't forget to click on "Apply" to save your changes. Your portal will remember your selection and apply it to any reports you generate. You can change your selections by hitting the 'Reset' button.
You can reset your filters back to the default view at any time by clicking on Filter > Custom Filter > Reset.
Note: Your filters will automatically reset upon exiting the system.