From many places within your wealth portal, you can upload files to keep track of your important financial documents.
Simply choose the Asset/Liability, the Cashflow item, the Insurance or Goal item and then click on the Documents tab in the area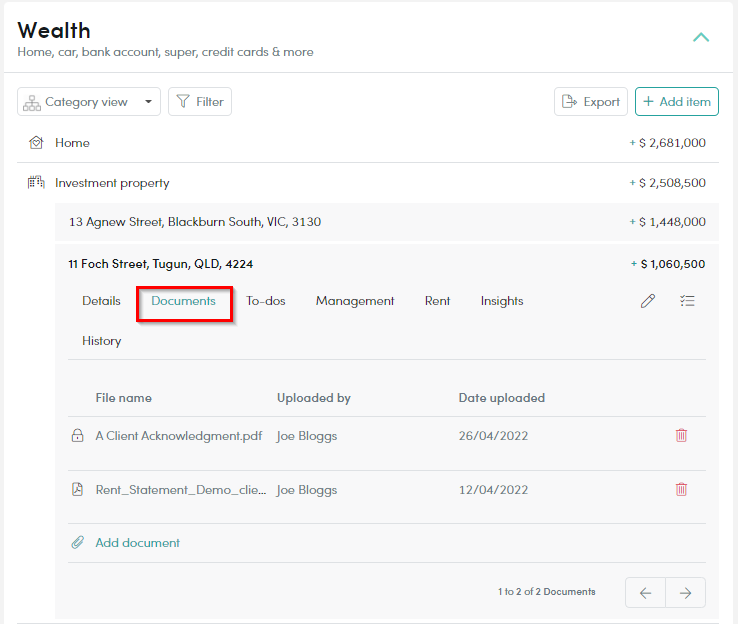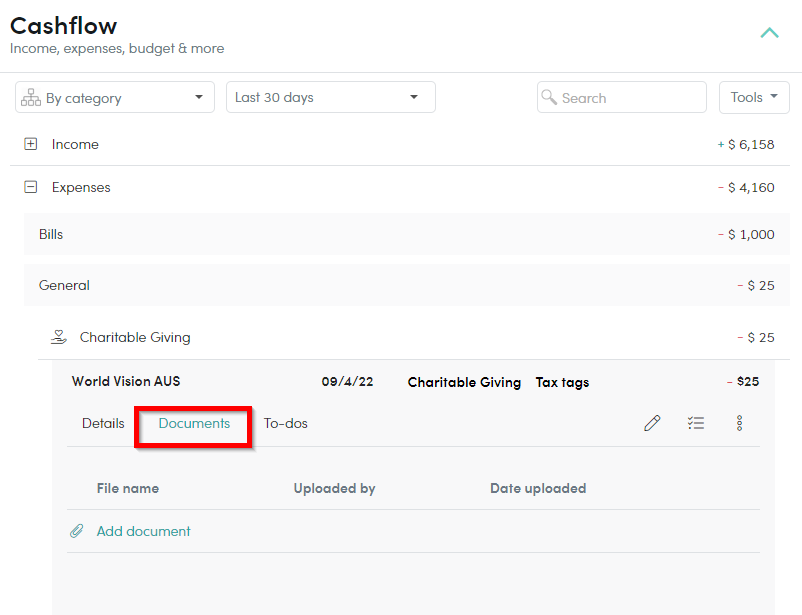 Once selected click Add document, choose from your computer/phone and then the document will be added to the documents area of the section, but will also be found within the Docs section of your wealth portal – the central home for all documents.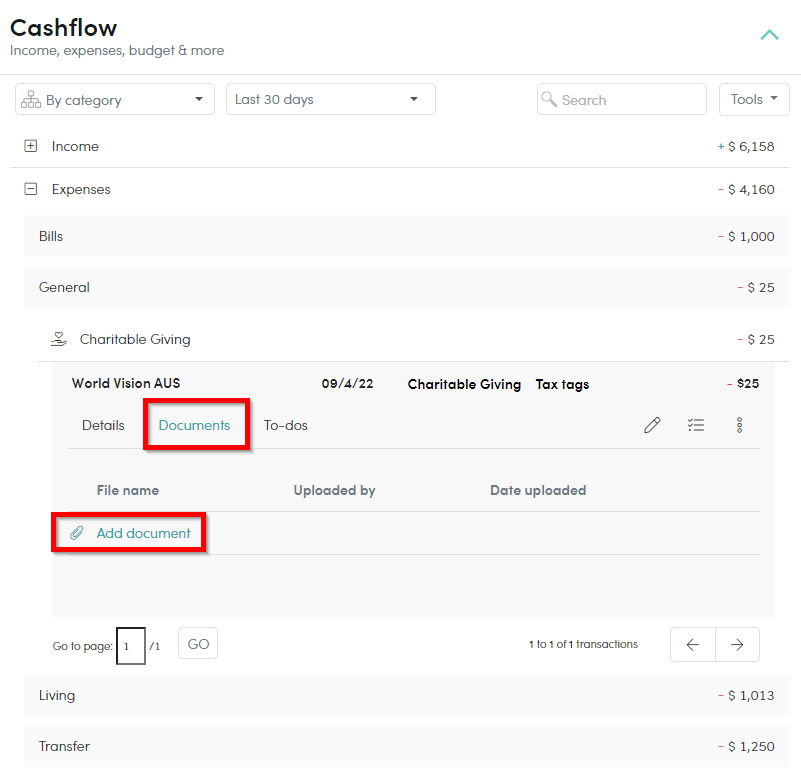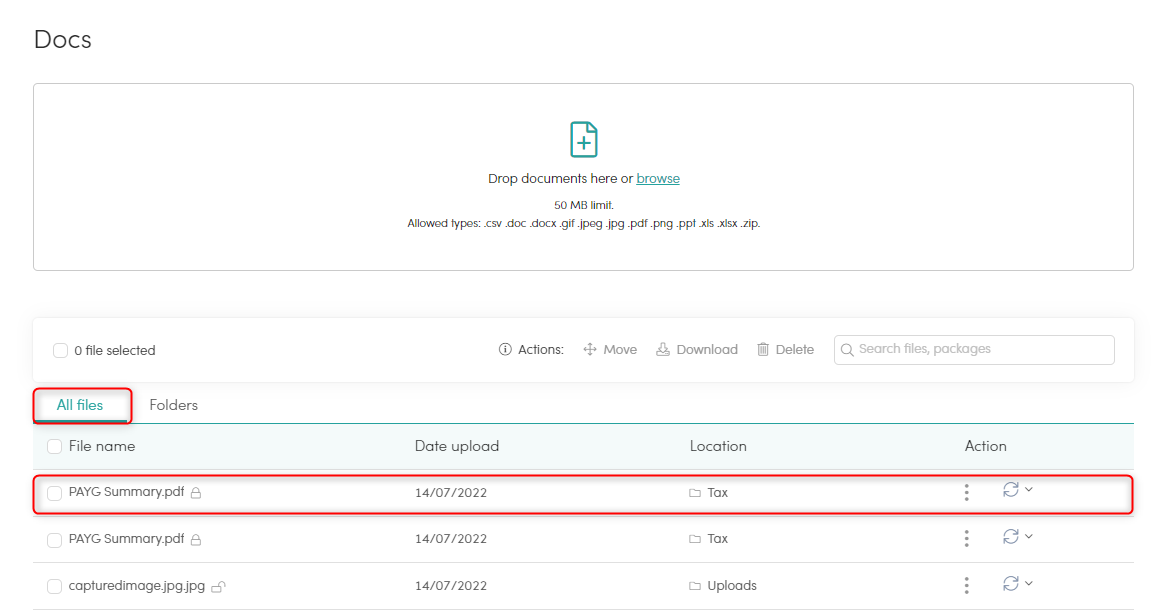 You can also upload a document or multiple document at the same time here in the Docs section of your portal by Drop and drag files or by browsing your system.

Once added to the uploaded All Files area, you can then Move the file to sit in the location of the file it belongs. For example: FSG currently in Uploads can move to Advice. This is done by clicking the file, pressing move and then choosing the file and even sub-files as below.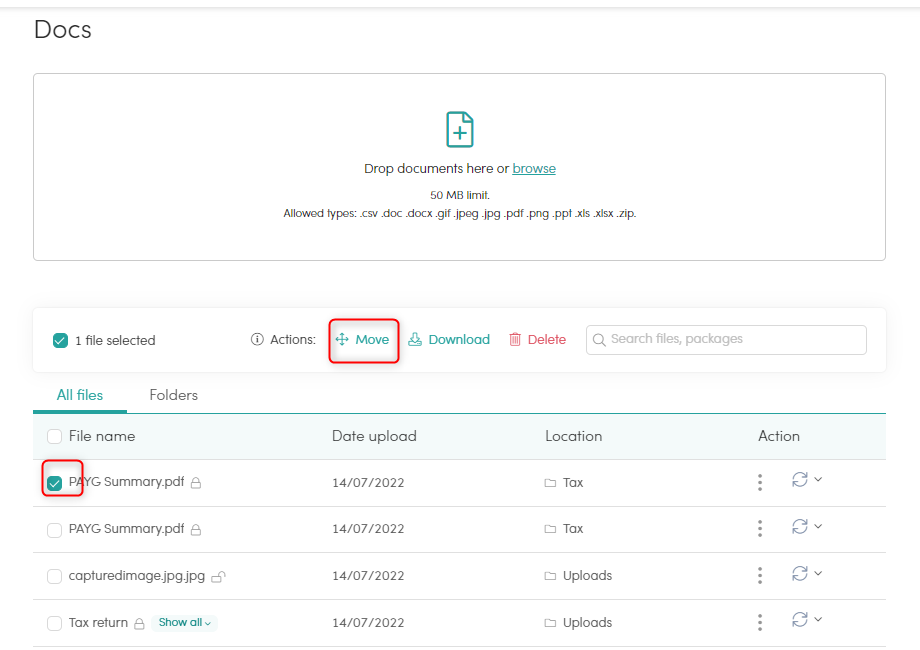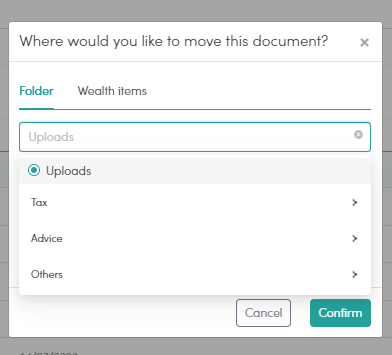 You can lock a file you have uploaded so no one else but you and your primary financial professional can delete.
NOTE:
1. If your Financial professional has added a document and locked it, you will NOT be able to unlock the file.
2. The document storage system supports the following common file formats: doc, .docx, .xls, .xlsx, .ppt, .pptx, .pdf. jpg, .gif, .png, zip

Related articles
How do I add/edit/delete a custom folder for documents?