Rooms are here to help you solve your financial priorities. Send messages, upload documents, and collaborate with trusted professionals all in one area.
Avoid your cluttered email inbox and communicate directly with everyone in the room until completion of the task or service..
Whether you are applying for a home or car loan, wanting an insurance policy, setting up a company or trust or getting your Will updated, Rooms is a great place for your financial professional to start the process and see it through to the end. 
External parties, who will assist with the service required, can also be invited and be involved within the Room for chats, document sharing, and adding tasks for the completion of the service. An ongoing log of the whole process  is encompassed in one easy to use consolidated and secure area.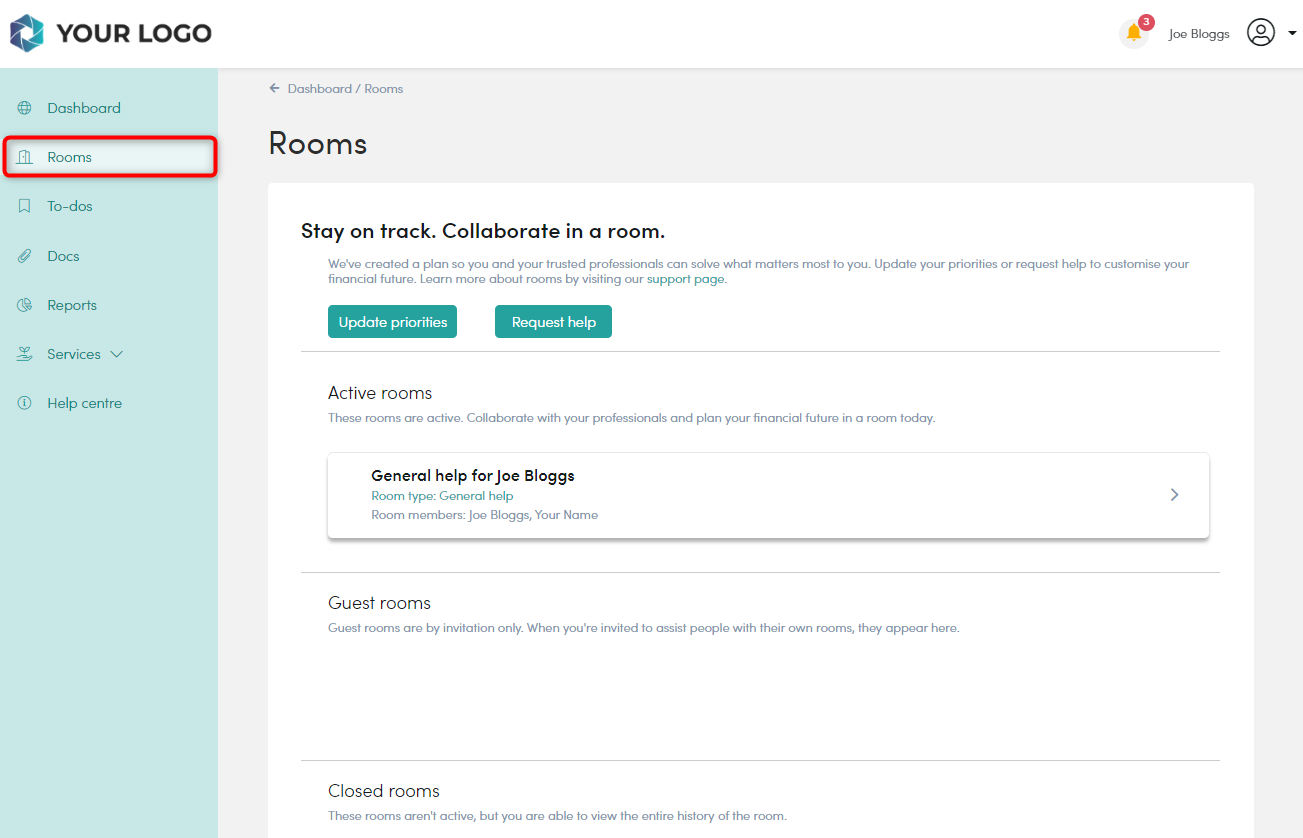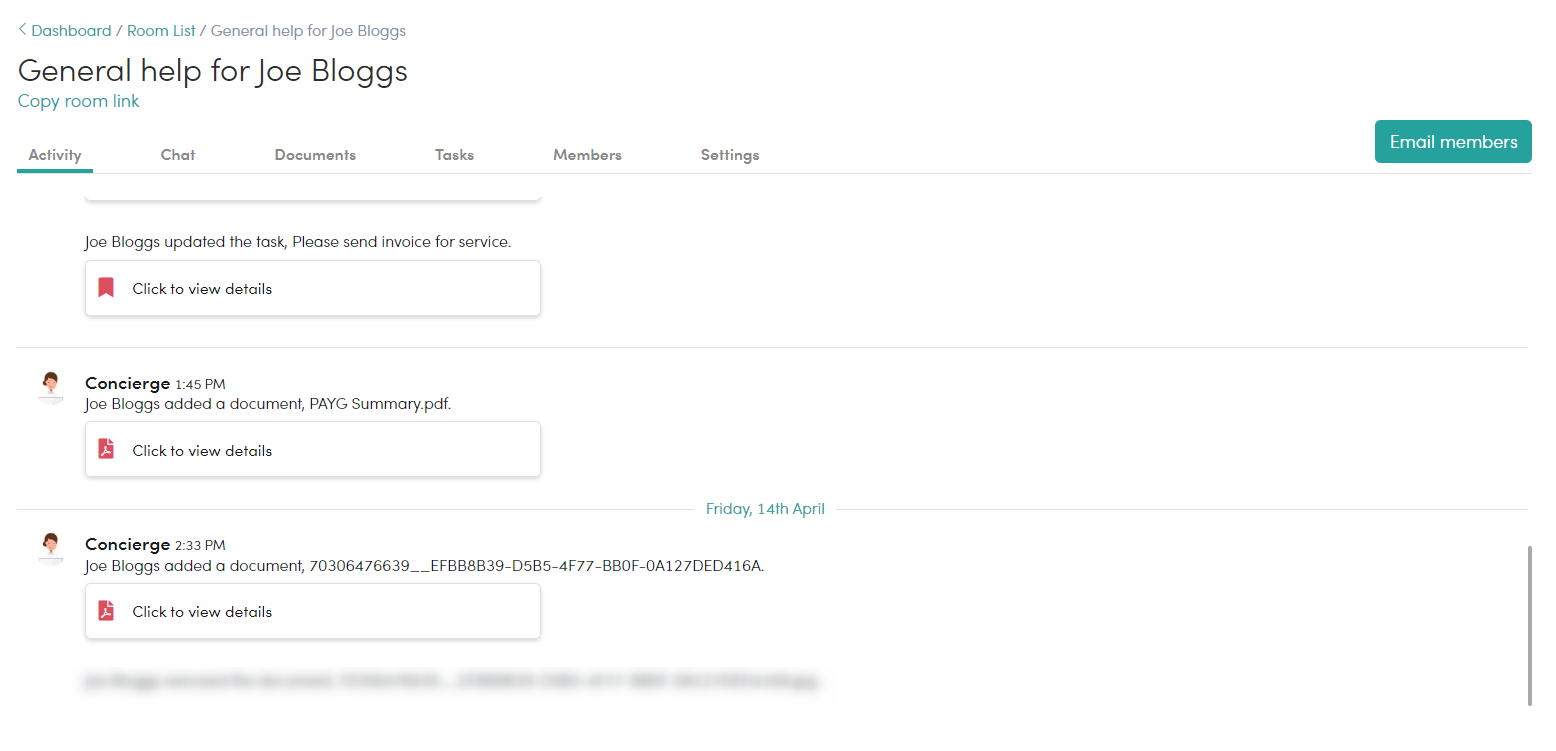 Related articles
How do I work inside the Rooms feature?
How do I download a document from Rooms?
How do I know if a Room has had activity?