Are you one of roughly 42 per cent of Australians who don't have a will? Is the will you have out of date? If your answer to either of these questions is yes, then the Will Wizard is here to help you.
The Will Wizard is designed to assess your estate planning needs. It will allow you to add information required and then notify your financial professional or their specified legal team that a Will or Will review is required.
How do I start the Will process?
Your financial professional will need to provide you with access to start the process within the system. Once provided, there are multiple entry points to the Will Wizard in your wealth portal.
You can launch the Will Wizard from the 'Services' menu on the left hand side of the portal.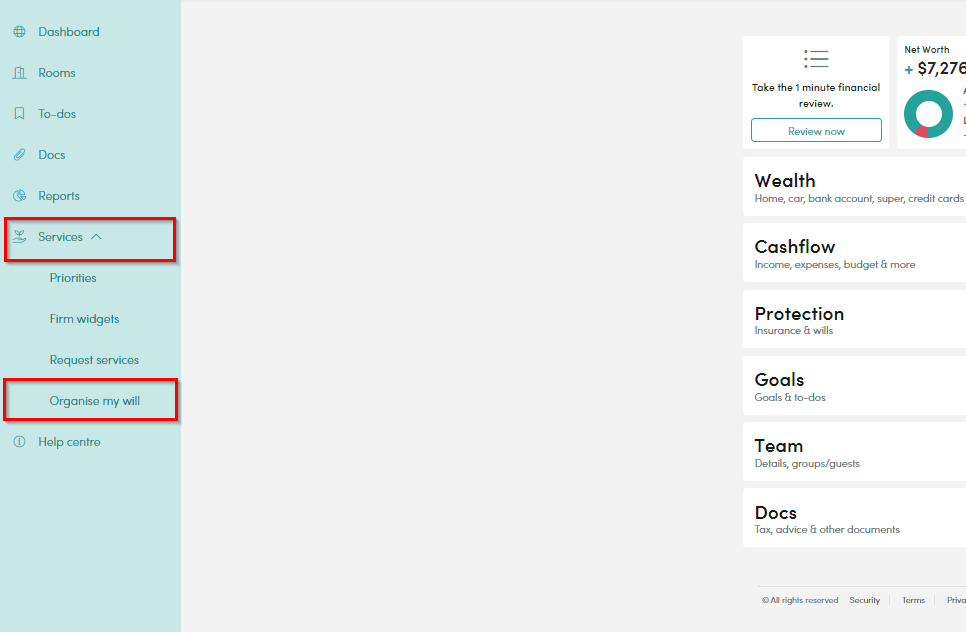 How does the Will Wizard work?
The Wizard is very easy to use. It guides you through a series of simple questions to collect information about you, your partner/spouse, children and desired Executors and Beneficiaries.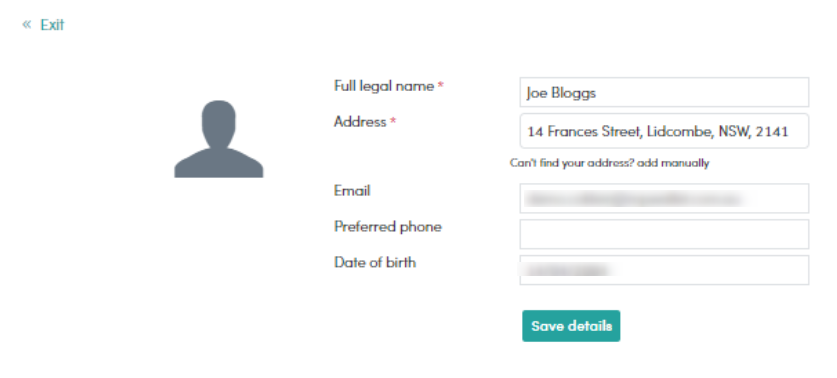 The Wizard will prompt you to add the details of your spouse and children so they can be included as your beneficiaries.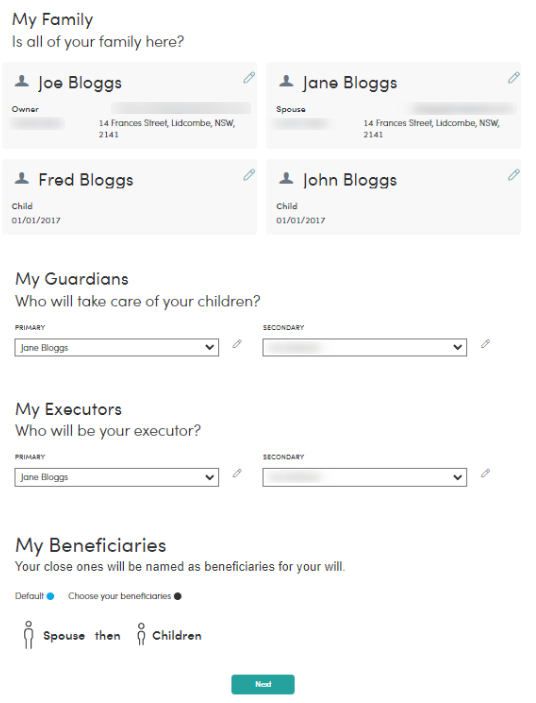 Once you've gone through this series of basic steps, the Wizard will provide a message advising your financial professional or their designated legal team will be in touch to help complete the process.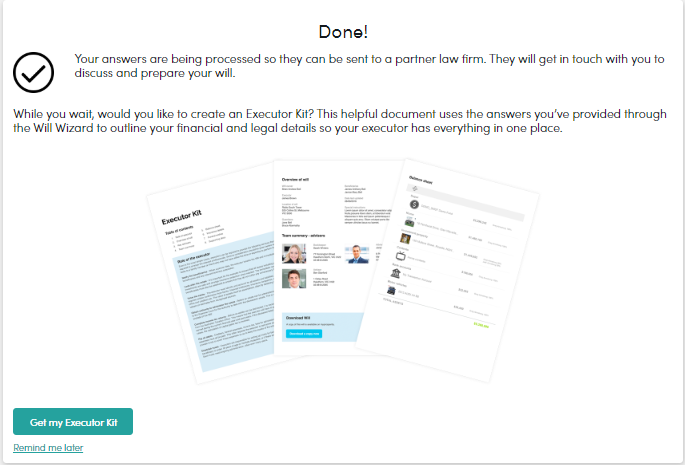 Generating an Executor Kit.
If you have a Pro Account subscription, you can go ahead and generate an Executor Kit.
The Executor Kit is a document that outlines your financial situation and summarises your estate planning wishes to make things as easy as possible for your executor to administer your estate.