The Rooms area is a great place for services to begin and end, sharing of data and consolidation of information by many professionals and individuals involved in completing the required service.
You can export the information within a room at any point in time. Each time a new download is requested, it will override the previous download. Once a service has been completed, you can export the information as a total zip file to store for future reference.
To export the Room's data:


1. In the Room, click the Settings tab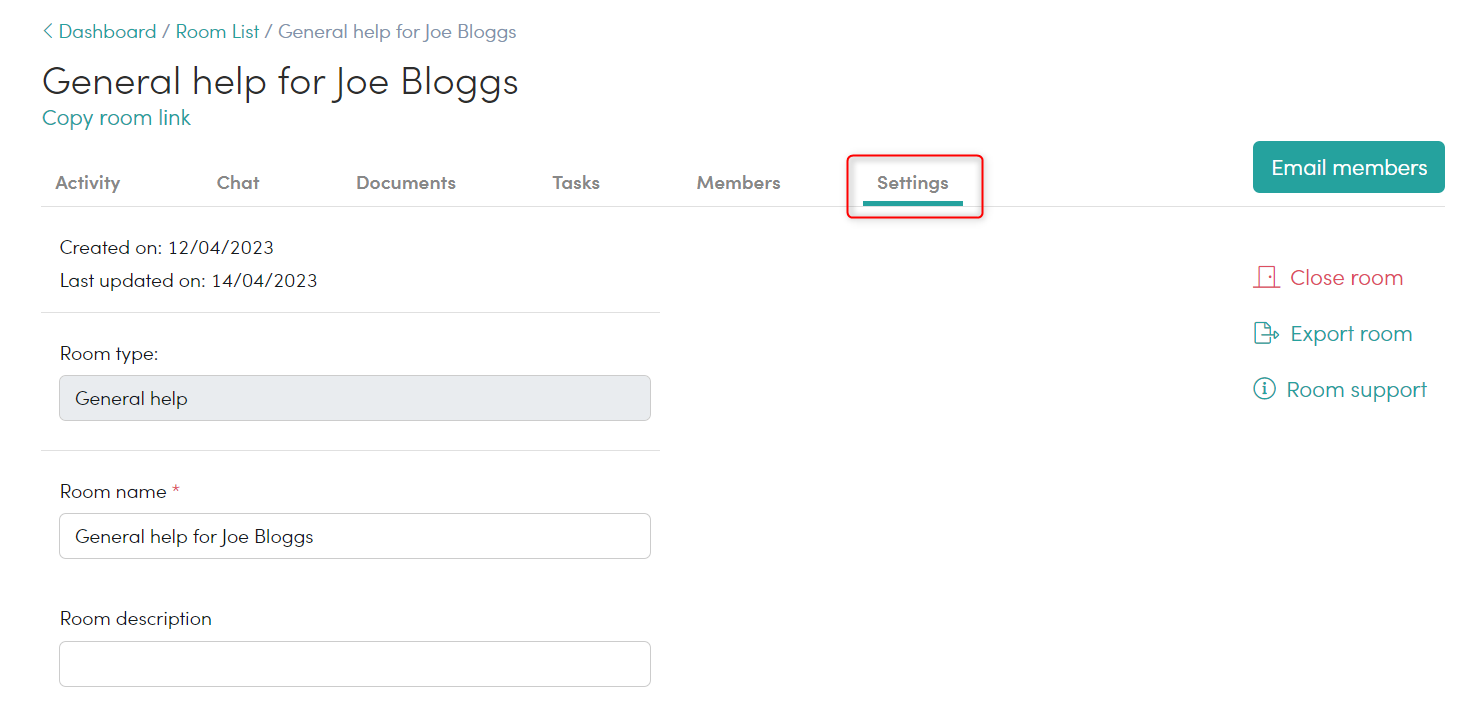 2. The settings page opens up, on the right side , Click Export Room. A confirmation page appears with instructions/information.
Click Export.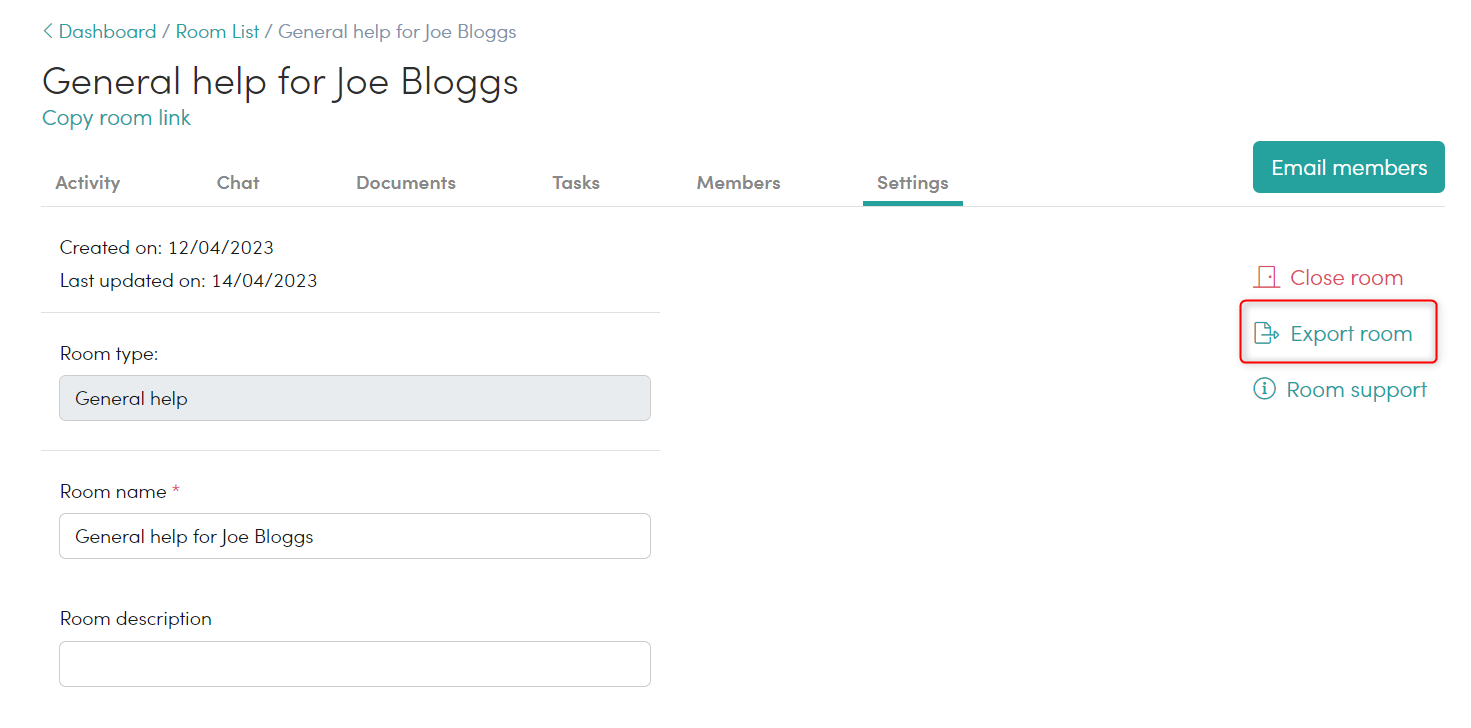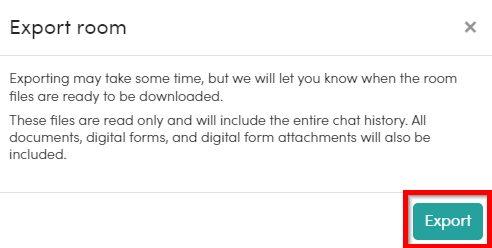 3. Once the Room has been exported successfully, you can click Download Room (Date) .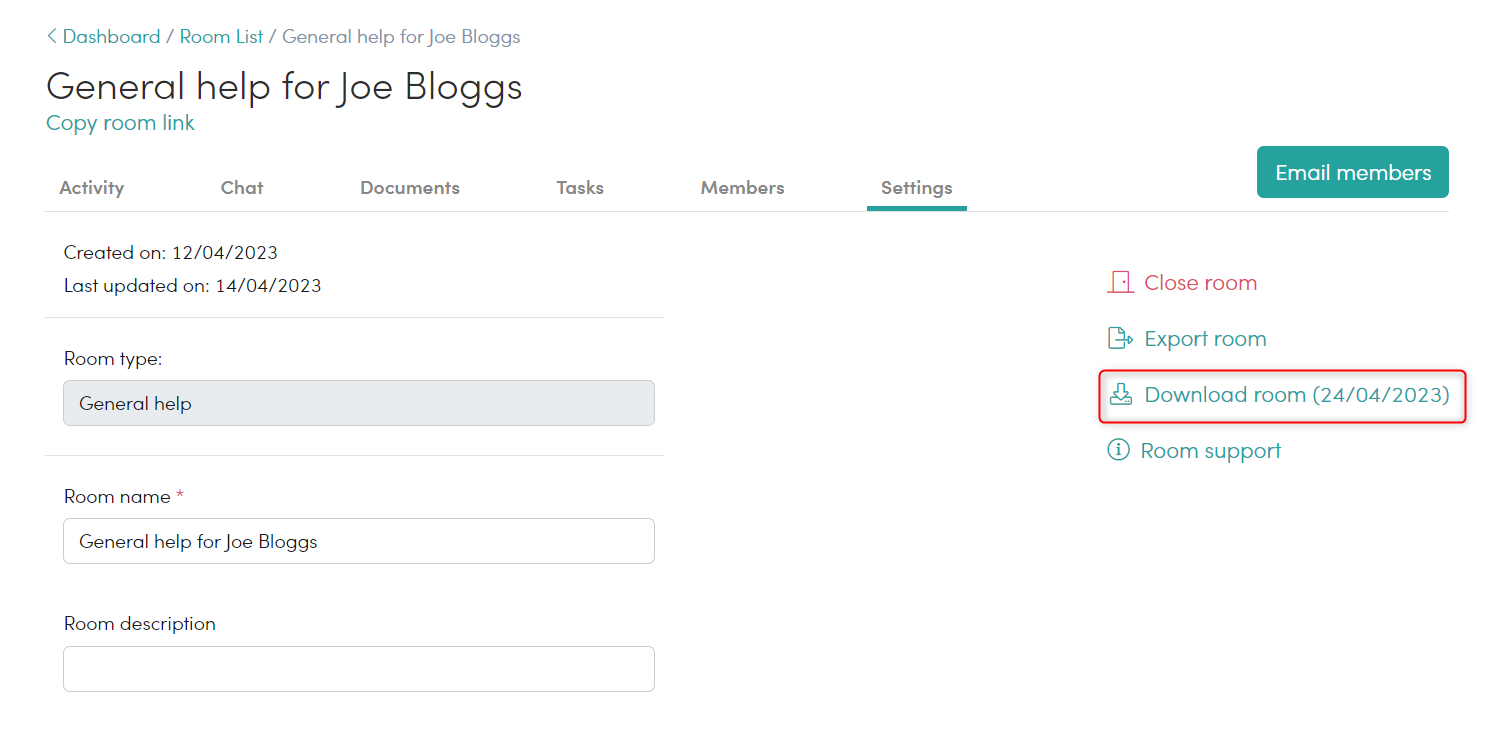 4. Here you can choose to download the entire Room as a zip file or you can download PDFs of the Chat History and the individual documents separately simply by clicking on your desired choice.