Within the portal, it is important to get a good sense of a wealth item, currently and historically.
As a wealth item is added, values display from the added date onward.
To help view more of the movement of the wealth item, the portal allows you to add historical values to aid in getting a clearer picture of increases and decreases over time.
To add historical values of wealth items:
1. In the Wealth section of your portal, click the asset you would like to add historical values to and click the History tab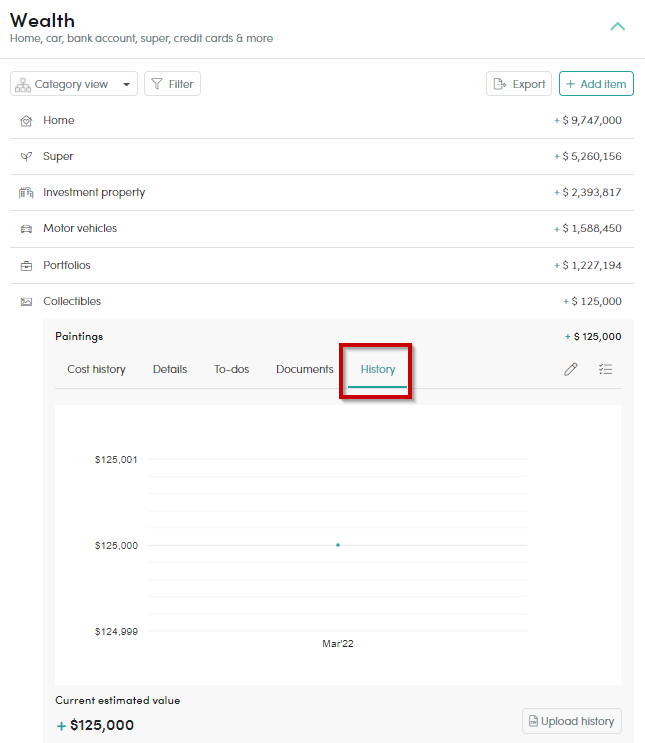 2. You are viewing the current values. Click the upload history button to download the CSV of the current values.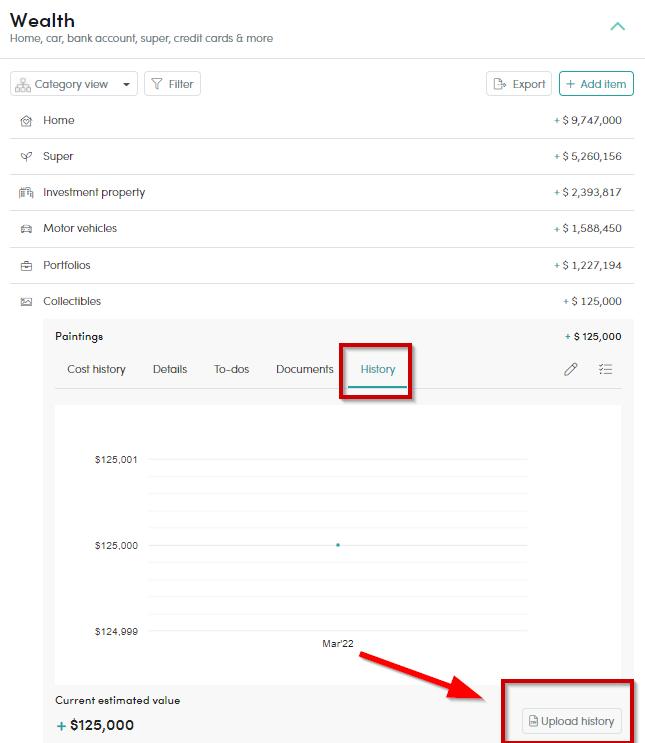 3. An Upload wealth item history box opens. Click on the CSV file to populate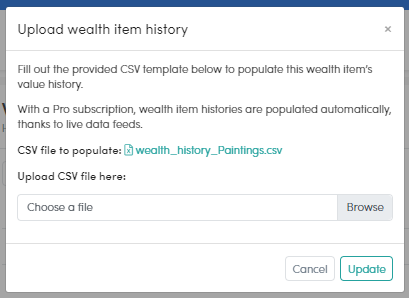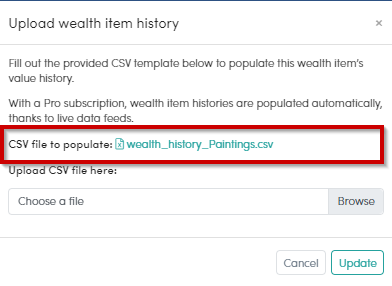 4. Open the CSV that has been downloaded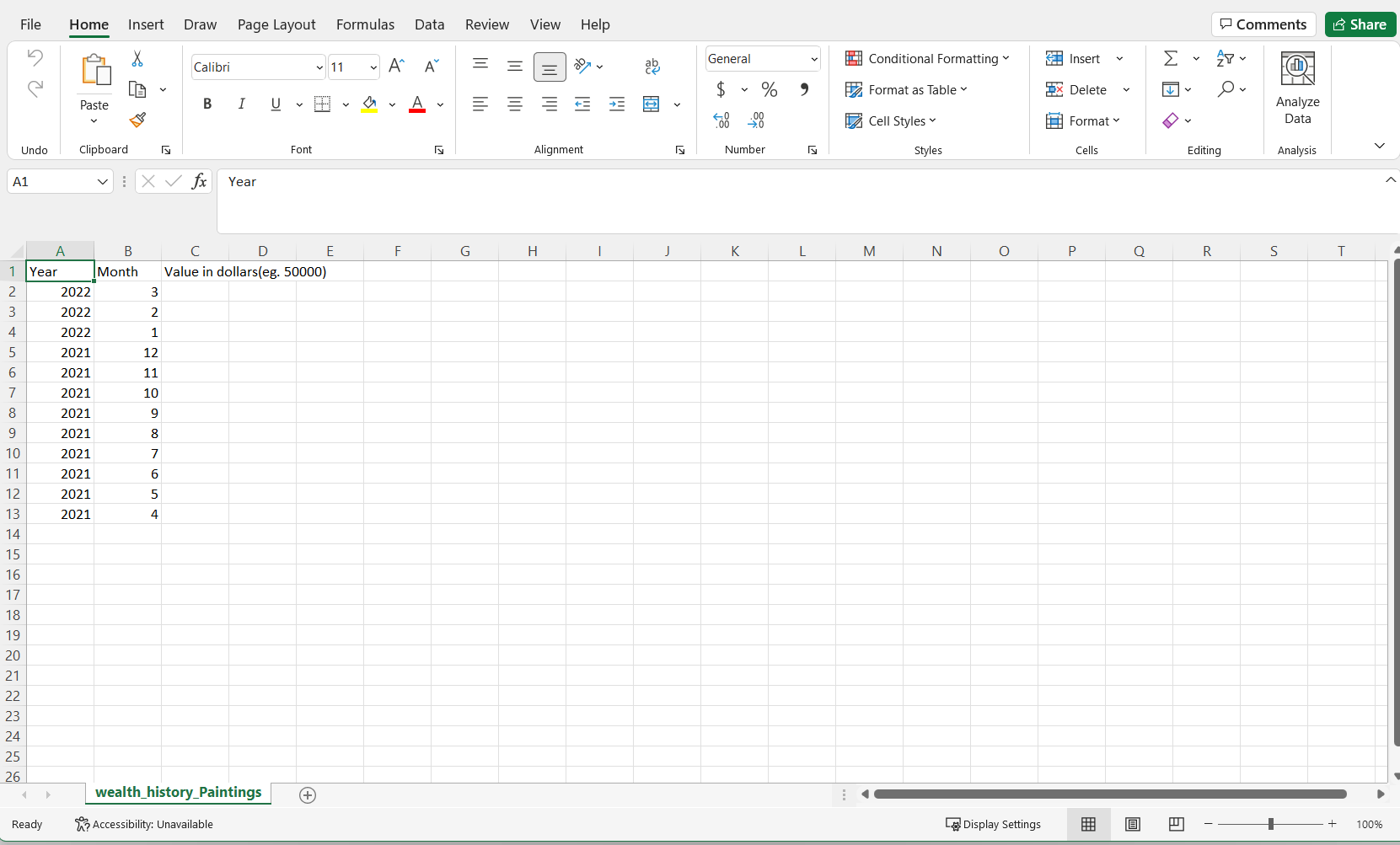 5. Fill in the sheet to reflect values, year and month that the value pertains for historical values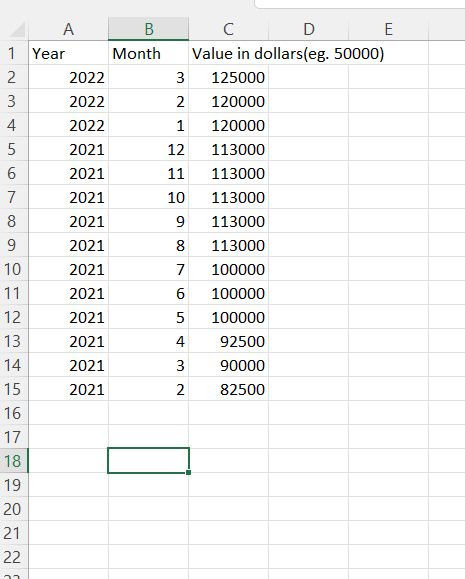 6. Save the CSV file. Once saved, upload the adjusted CSV file and click Update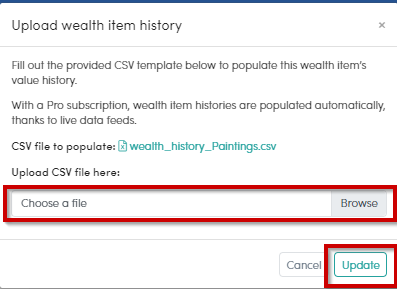 7. Your historical value will now be displayed as a graph within the wealth item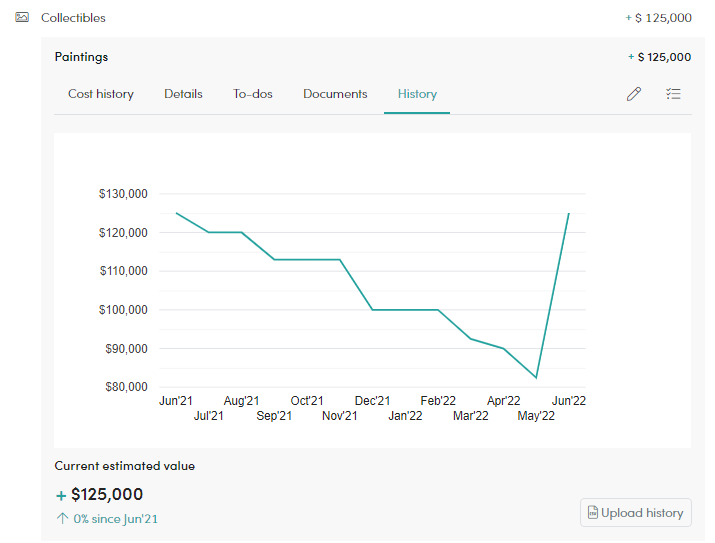 You can update the value history at any time by uploading a new CSV file.
Related articles
How do I delete a wealth item?
How do I split wealth ownership?