Once a To-do has been created you will receive reminder notifications that the task is due. Once you've completed the task, you must mark the To-do as complete. Once marked completed, reminders are ceased and the creator (if not yourself) will be notified the To-do is completed.

To complete a To-do:
1. Navigate to the To-do menu.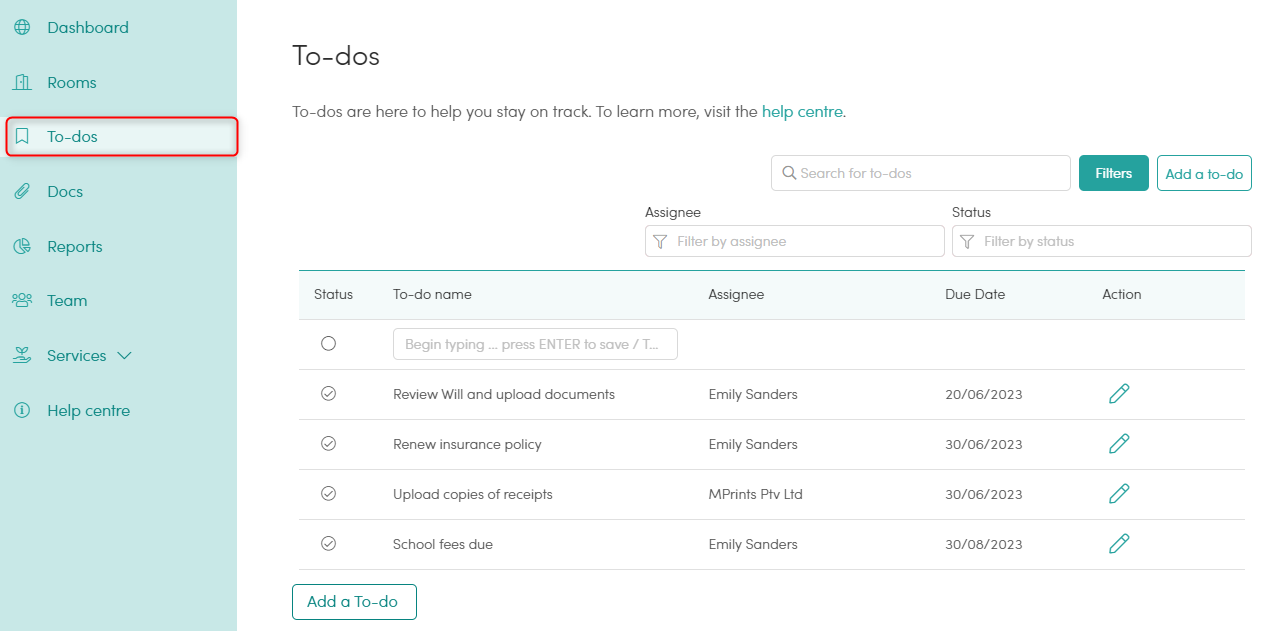 2. Locate the To-do you want to mark as complete.
Click on the icon under the 'Status' column which will change the status and mark the date that it was changed to 'Complete'. (This cannot be done with To-dos on hold- you must edit)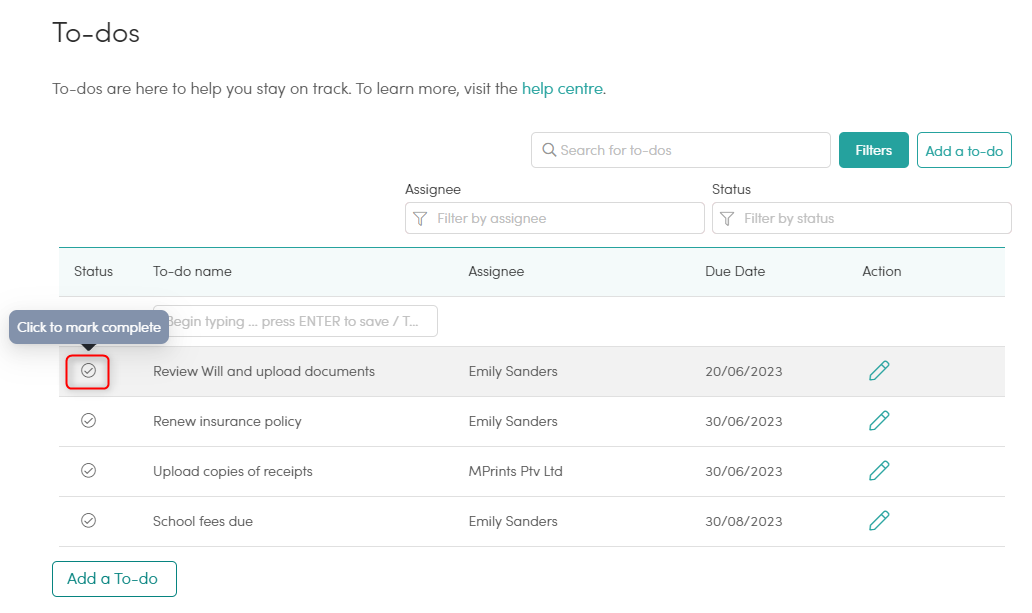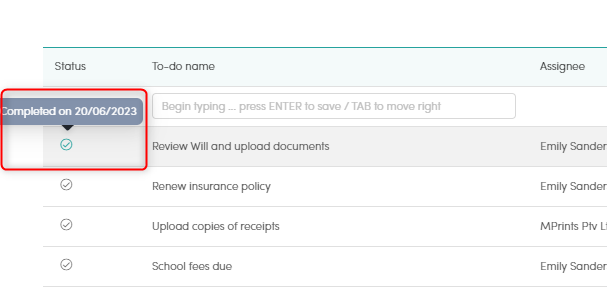 3. Alternatively, you can use the 'Edit' pencil seen in the To-do list to open the To-do and change the status to 'Complete'.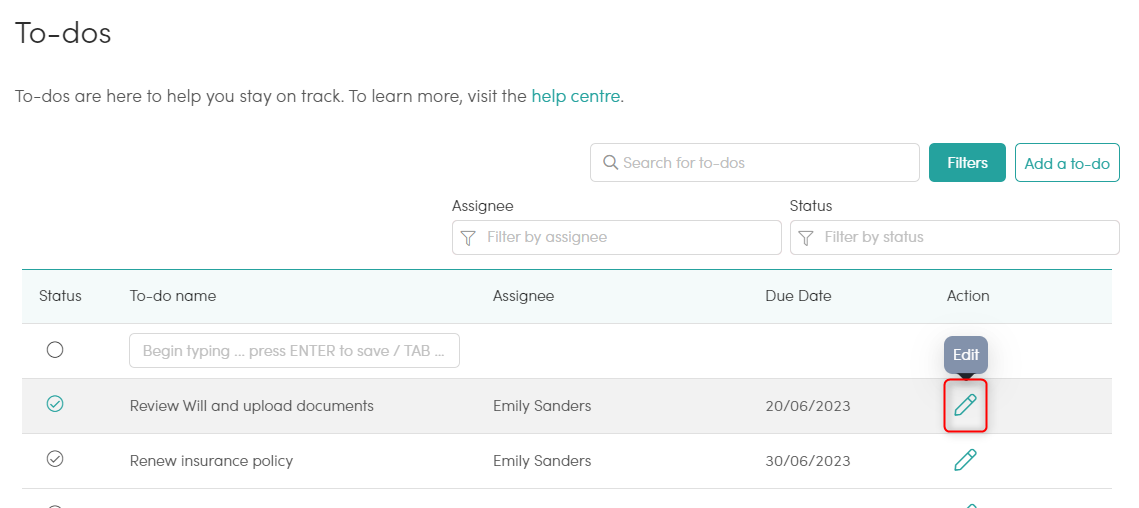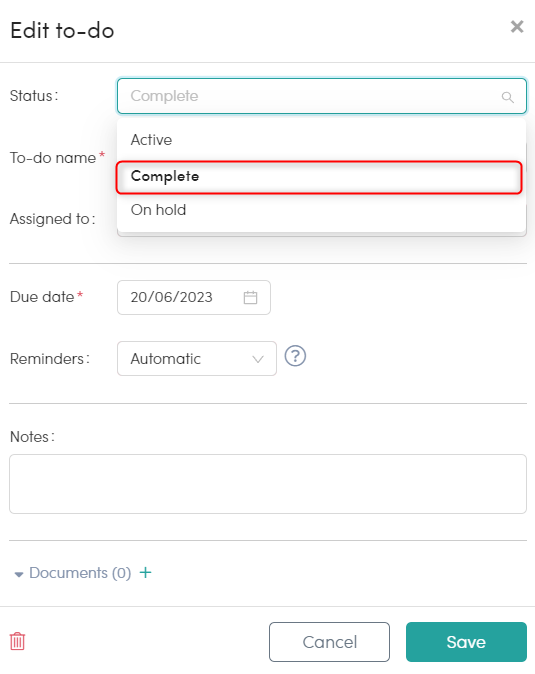 Note: If you would like to temporarily pause the task and its reminder notifications, change the To-do to 'On hold'. This will put the task on hold and pause the reminder email and push notifications.
When ready to reactivate the task and its reminders, change the status back to 'Active'.