To delete your account, log in to your wealth portal. Navigate to the Team section, then click on Details > Account Details > Edit account details.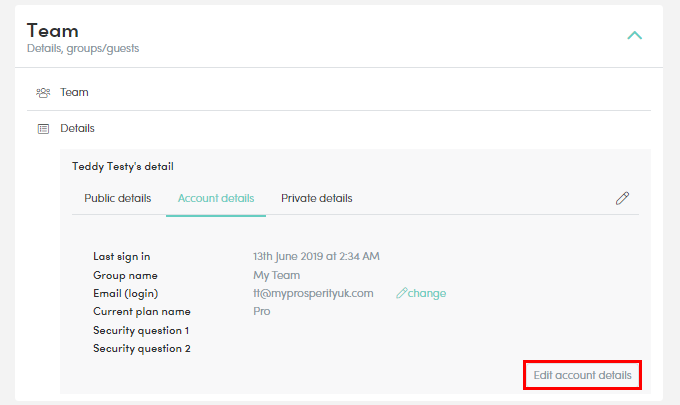 Click on the red rubbish bin icon on the bottom left of the panel.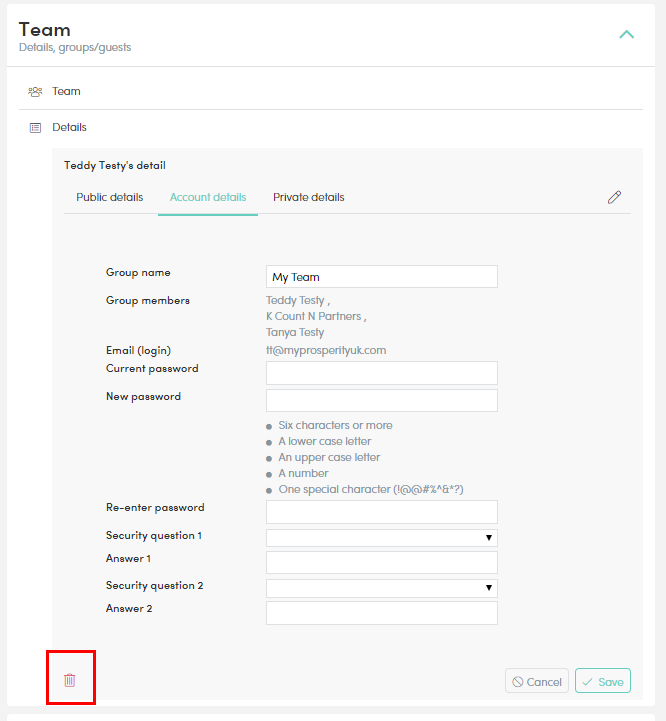 A pop-up will appear: enter your password and confirm the deletion.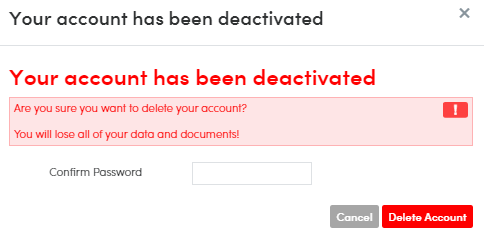 Please note: Your data will be deleted within 10 days of your request. Account deletions are final and cannot be undone.
Should you want to use the wealth portal in the future, you'll have to create a brand new account: all your previously entered information, such as overall net worth, property details, and personal documents, will be gone.