You can create rules to control how your transactions are categorised. For example, if payments made at a particular place are consistently categorised as "Personal Care" but you'd like them to live under "Healthcare/Medical", you can create a rule to ensure that all matching transactions - past & future - are categorised accordingly.
To create a new rule, find the transaction you wish to edit. Click on the category name, and select your preferred alternative from the drop-down.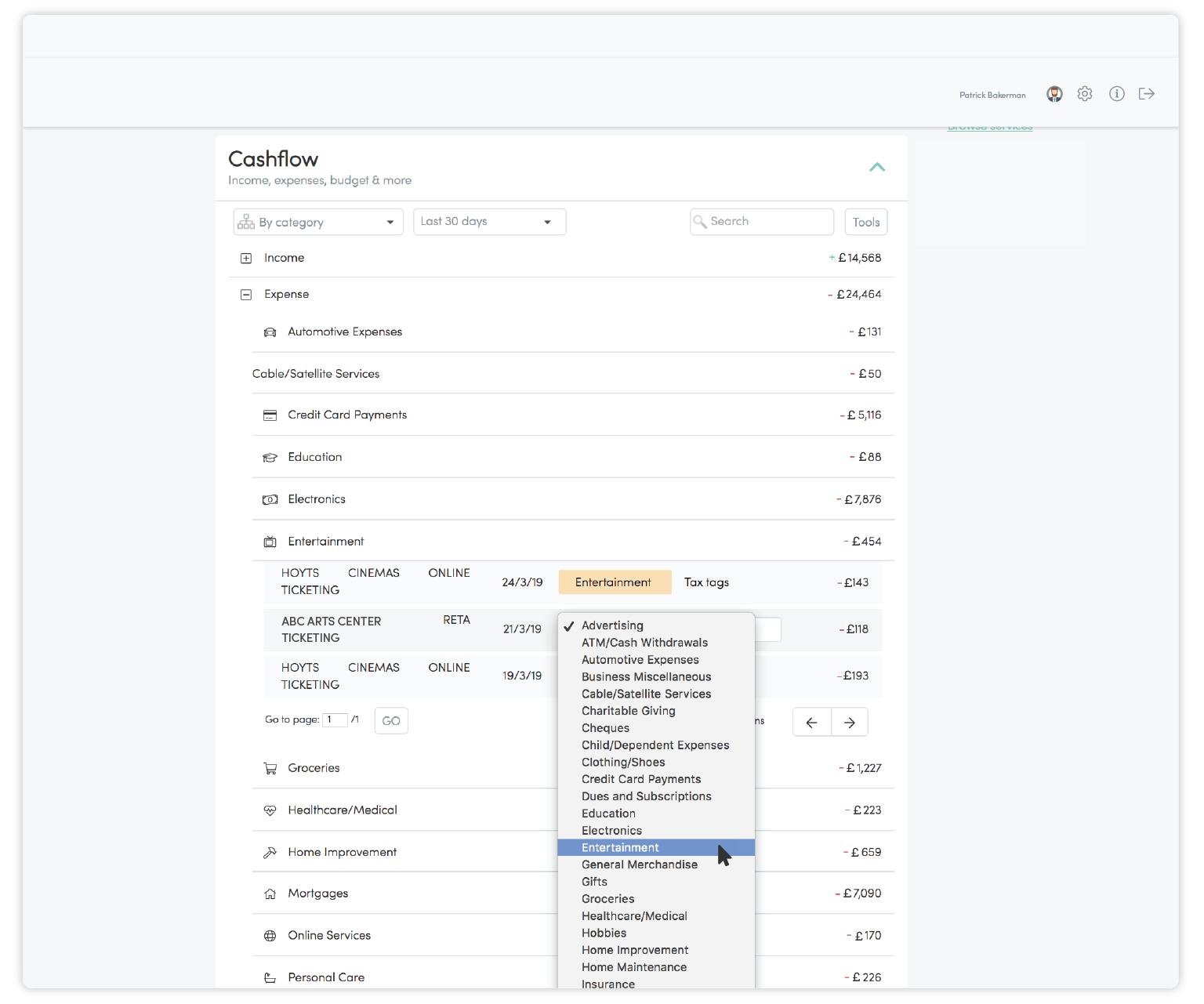 This will open a dialogue box, where you can create your rule. Select "All categories" for the "in the category" field to ensure the rule applies to ALL matching transactions, irrespective of how they may have been categorised in the past.
Alternatively, if you only want to recategorise transactions within a specific category, select it from the "in the category" field.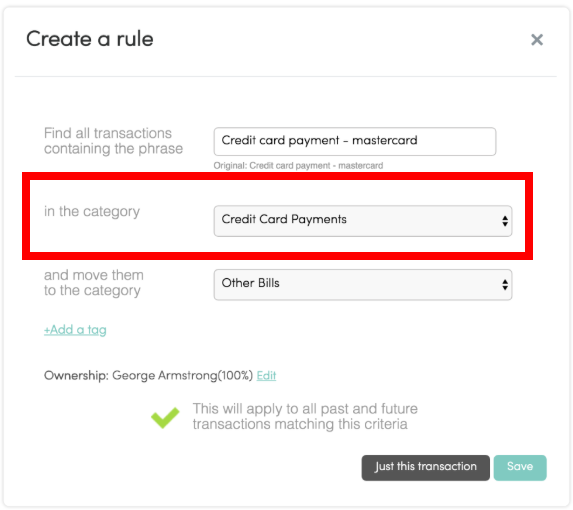 You can also add a tax tag to all matching transactions by expanding the "Add a tag" section, and split the ownership. The latter is useful in situations where you have a recurring payment that is always split between the same people (e.g. a bill).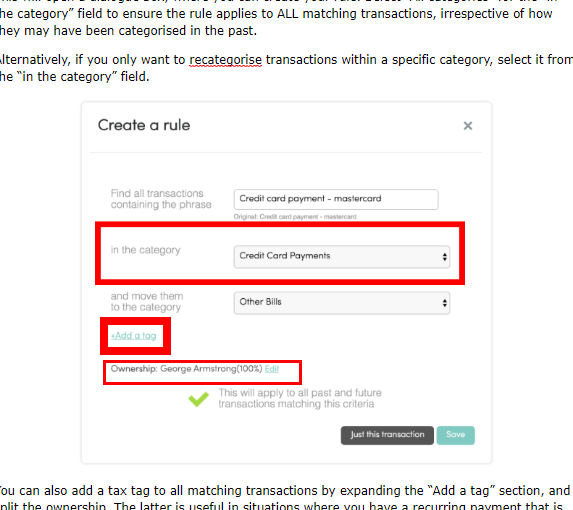 Hit "Save" to create your rule. Your wealth portal will remember this setting and apply it to all future matching transactions.
Note: At the moment, there is no dedicated area in the portal to see all the cashflow rules you have created. This is under development and we anticipate it'll be released later this year.