By default, your wealth portal supports a variety of common transaction categories for both income (money earned) and expenses (money spent), such as Home Improvement, Salary, Entertainment, and Groceries.
As part of the automated categorisation process, the categorisation engine uses the name of the transaction to determine the most appropriate default category. To change it, simply click on the category name and select your preferred alternative from the drop down.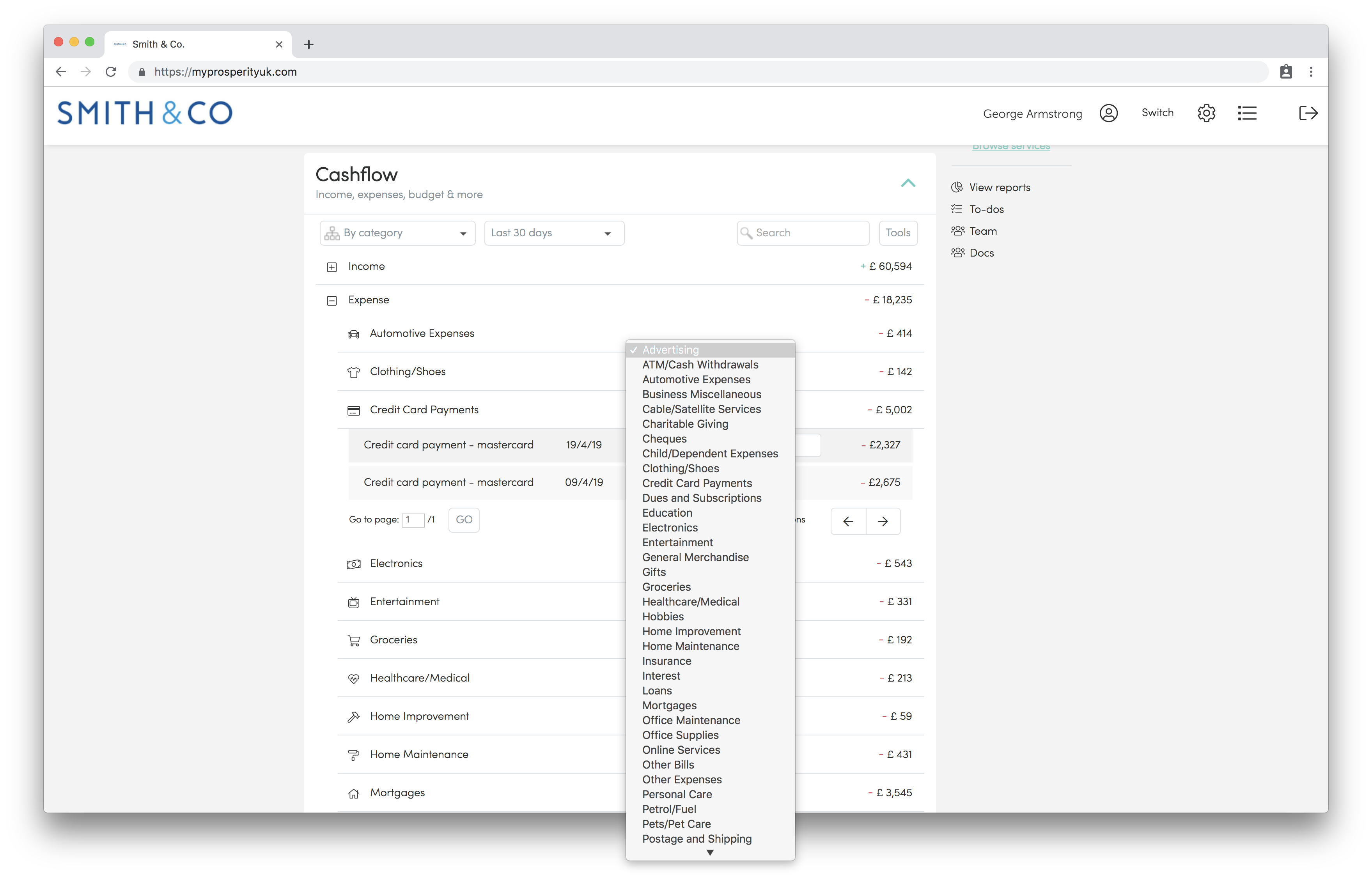 Selecting a new category will prompt you to choose whether you want to apply this new category in the one instance, or across all matching transactions. To apply the category to a single transaction, click on "Just this transaction" or Save for all current, past and future transactions matching the criteria.