If you have live bank feeds enabled, you may need to re-enter your online banking login details so that the wealth portal can continue to display your banking transaction data.
You may need to do this if you have changed your bank login details or if your bank's Multi-Factor Authentication (MFA) settings require you to re-enter your details. Sometimes, your bank feeds stop syncing with your wealth portal and you need to re-enter your login details to re-sync them.
To restart your bank feeds: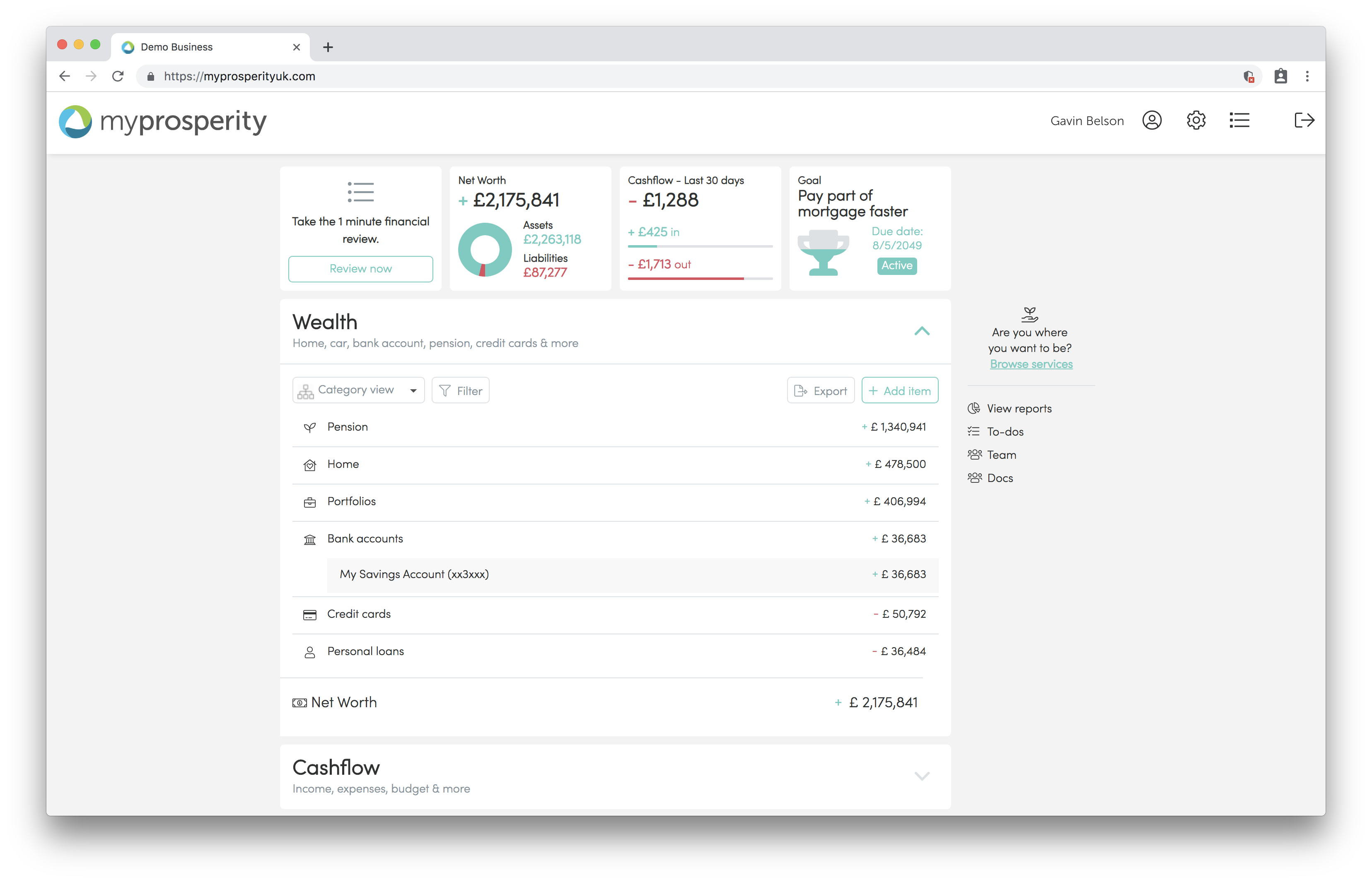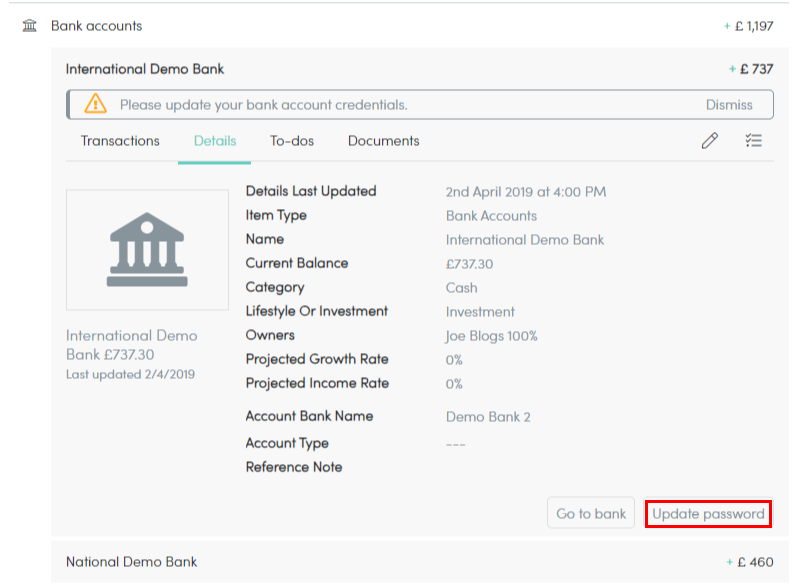 Navigate to the Wealth area of your portal and select the account you'd like  to update.

Open the Details tab.

Click on the 'Update password?' link and follow the prompts.
Your financial institution may require Multi-Factor Authentication (MFA) input to be entered, as an added security measure. This usually takes the form of security questions or a numeric token.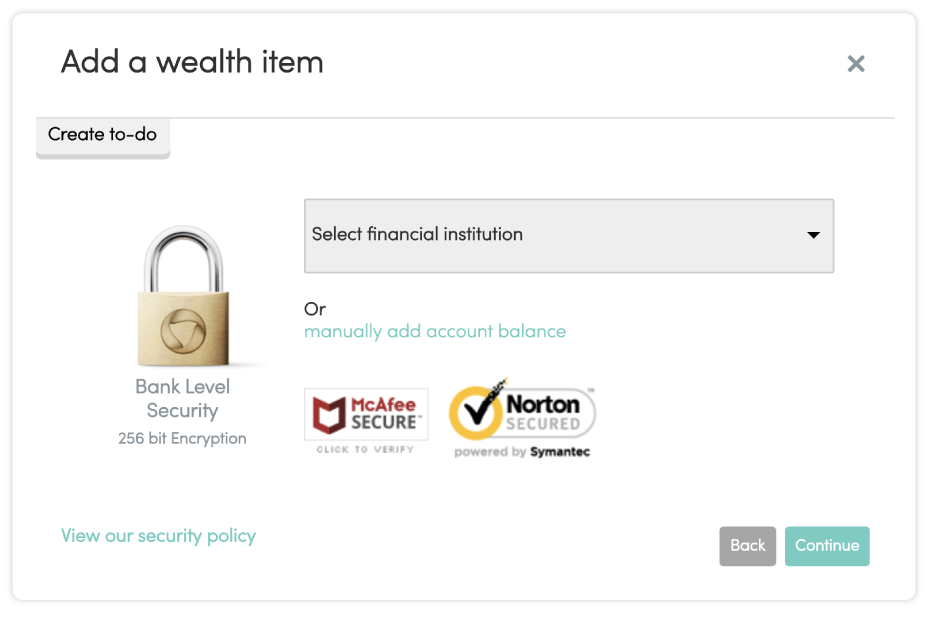 Enter your details as you would normally and click 'Continue'.
NOTE:  It may take a few minutes for your details to be updated and for your transactions to appearing in your wealth portal again.