Adding a Team member
You can add many people, entities or professionals in your team and guest access can be granted to them.
If you tick the box "Allow Guest Access" when adding a new team member and add an email address, your new team member will have their own personal portal account and be granted access to your portal with permissions you have granted them.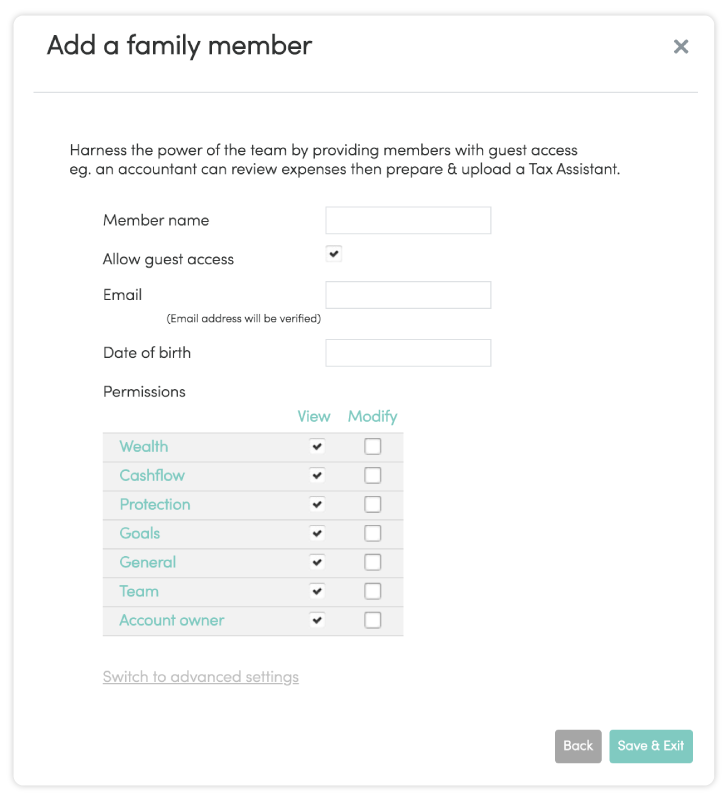 When your team member logs into their portal and enters their login details, they will see a SWITCH button on the top right of their portal.
If they click on the SWITCH button, they will have a drop down menu with their name and names of other portals they have access to. If they click on your name, they will then switch to your portal and see all areas within your file that they have access to.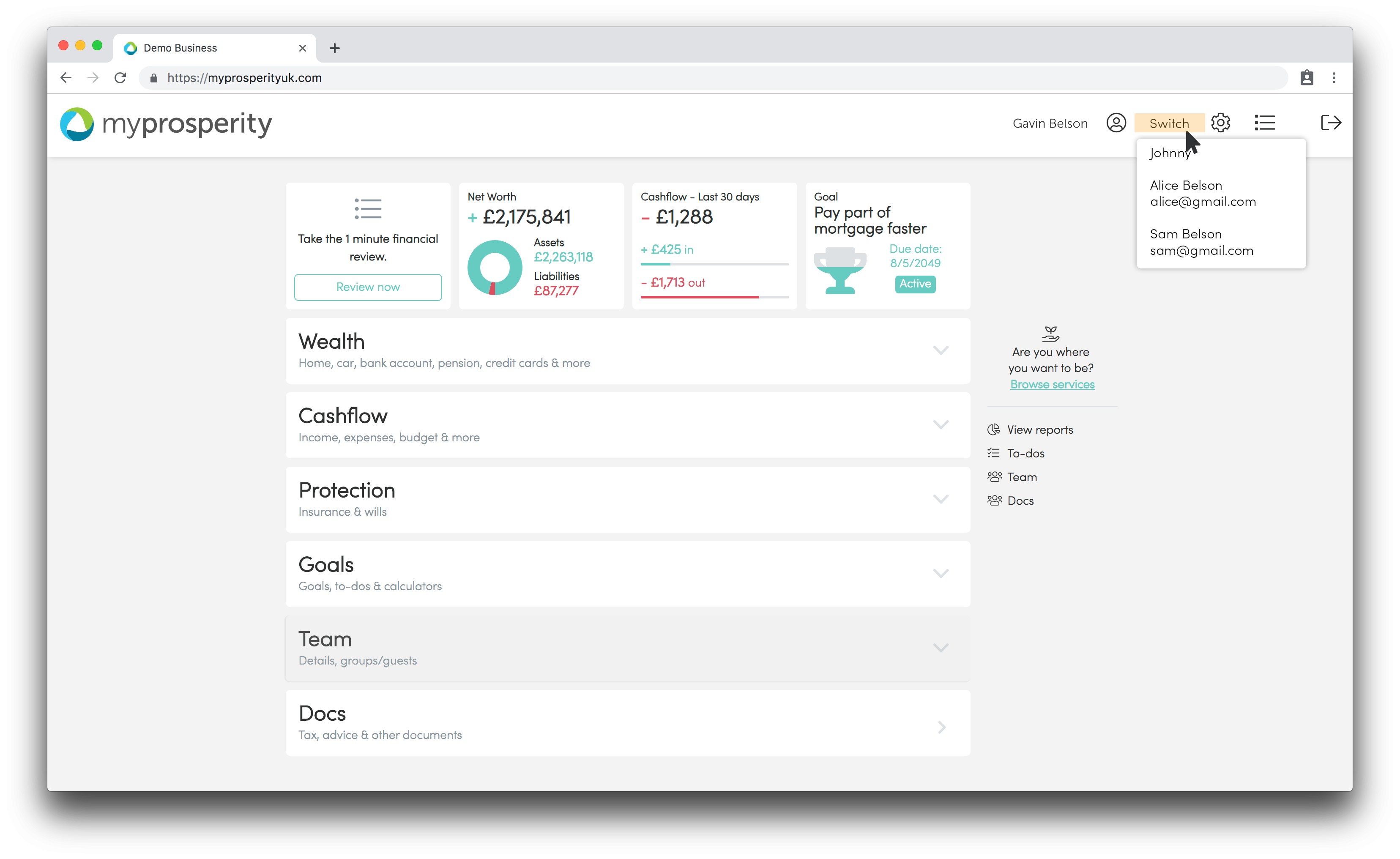 Once the team member has switched to view your portal, they will see your name at the top of the page to indicate which portal they are viewing.
The guest access permissions will denote the access to your portal. Any greyed out areas on the portal mean access has not been granted on this feature.
Editing Guest Access
Guest Access and permissions of access can be edited and deleted at any time. Simply go to the Team section, select the appropriate team member, and selecting the "Permissions" tab.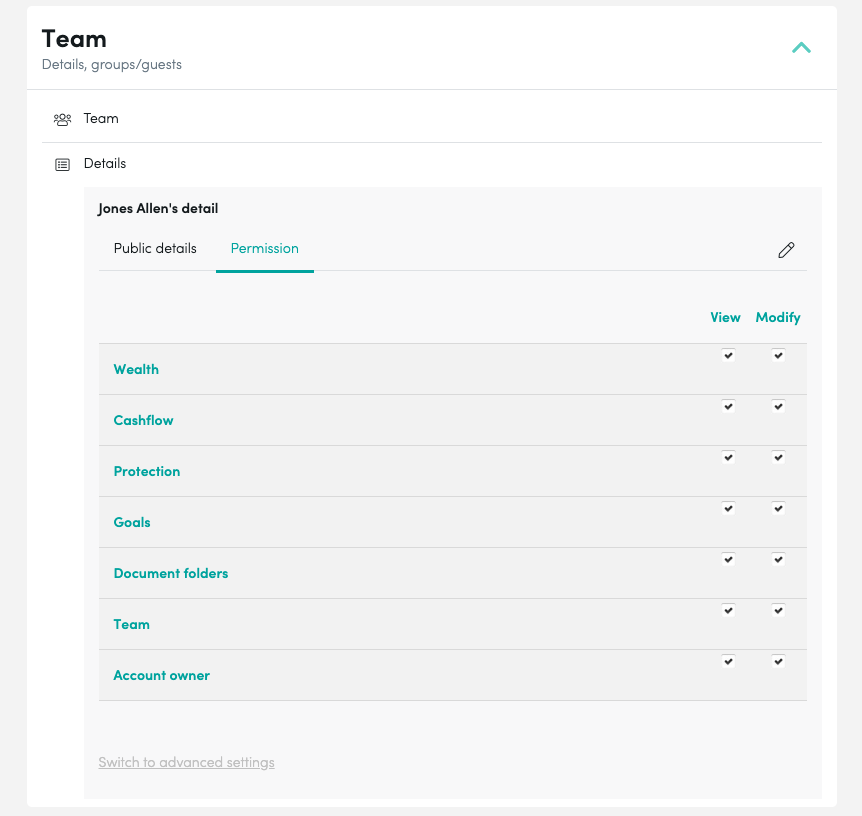 Note: You can edit and restrict the access of even the adviser/accountant that administers your wealth portal. If you restrict your adviser's permissions they won't be able to give you proper support.