When adding a new team member, you can choose to give them guest access. When guest access is enabled, your team member will be able to view or edit information on your account, depending on the permissions you've given them.
When is guest access useful?
Guest access is very handy to collaborate with your spouse or others on your finances. Similarly, you may want to give guest access to the professionals you work with - for example, your accountant before tax time - so they can help you get your finances organised.
Enabling guest access for a
new
team member
You can add a new team member and tick the "enable guest access" dialogue box. You will be required to add that guest's email address.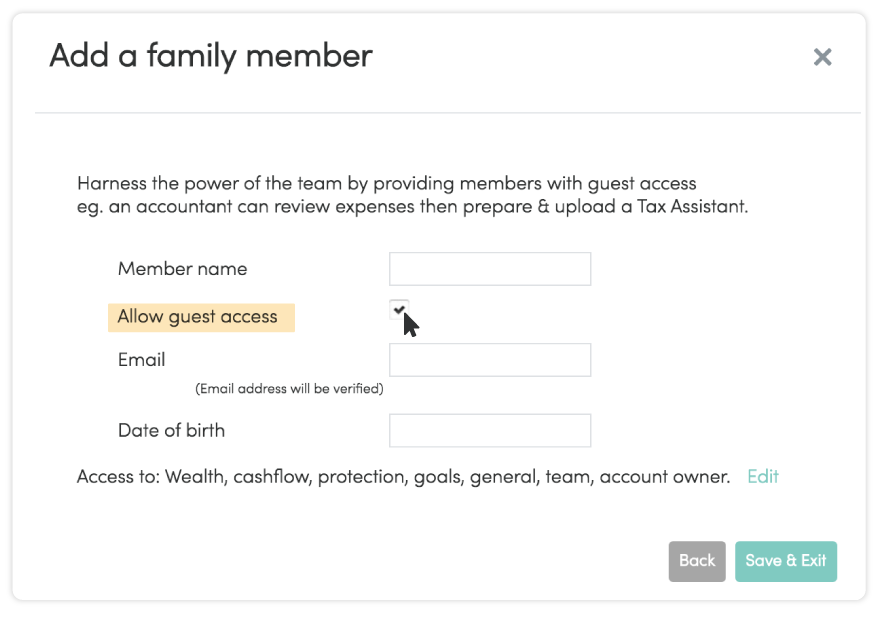 Your guest will then be able to log-in and see the shared assets in your account.
If the team member does not have a wealth portal, they will receive an email with a link to create a login for a restricted view (based on read/write permissions) of your account where they can view shared assets.



If the guest already has a wealth portal, they will receive an email advising they now also have access to your portal. They will then be able to log in and toggle between their account and a restricted view of yours through a "Switch" button that will appear in the top right hand corner of their portal.


Editing/Removing permissions for an existing team member
To remove or edit the permissions or guest access for a team member, simply click on the team member with guest access, click on the Permissions tab and click or unclick areas where you want to remove or grant access. You will be able to remove all permissions so the guest will only be able to see their uploaded docs or folders in your portal.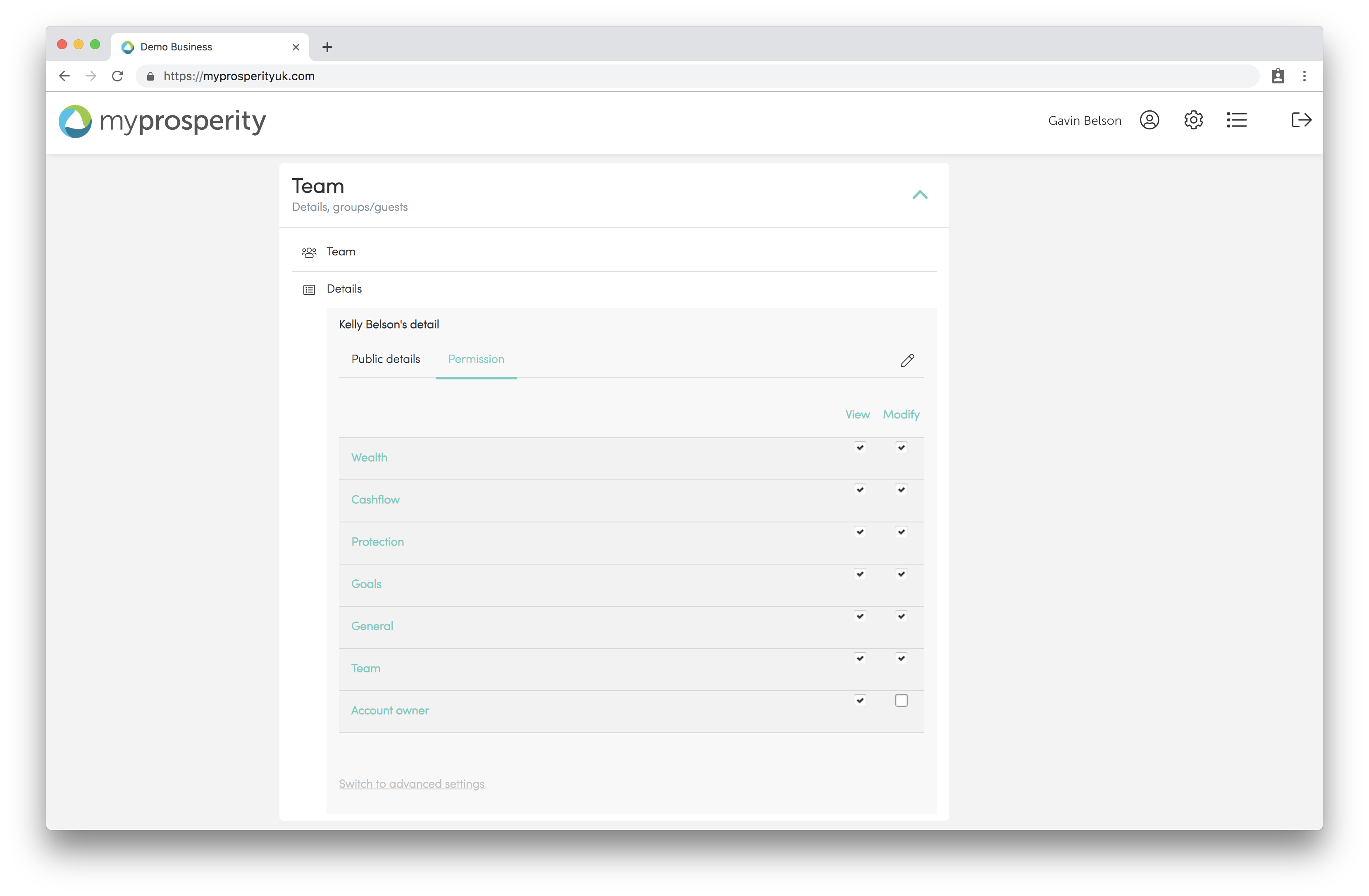 By default, the professional who created your portal has the maximum amount of permissions. They are marked as the "Primary Member" of the file.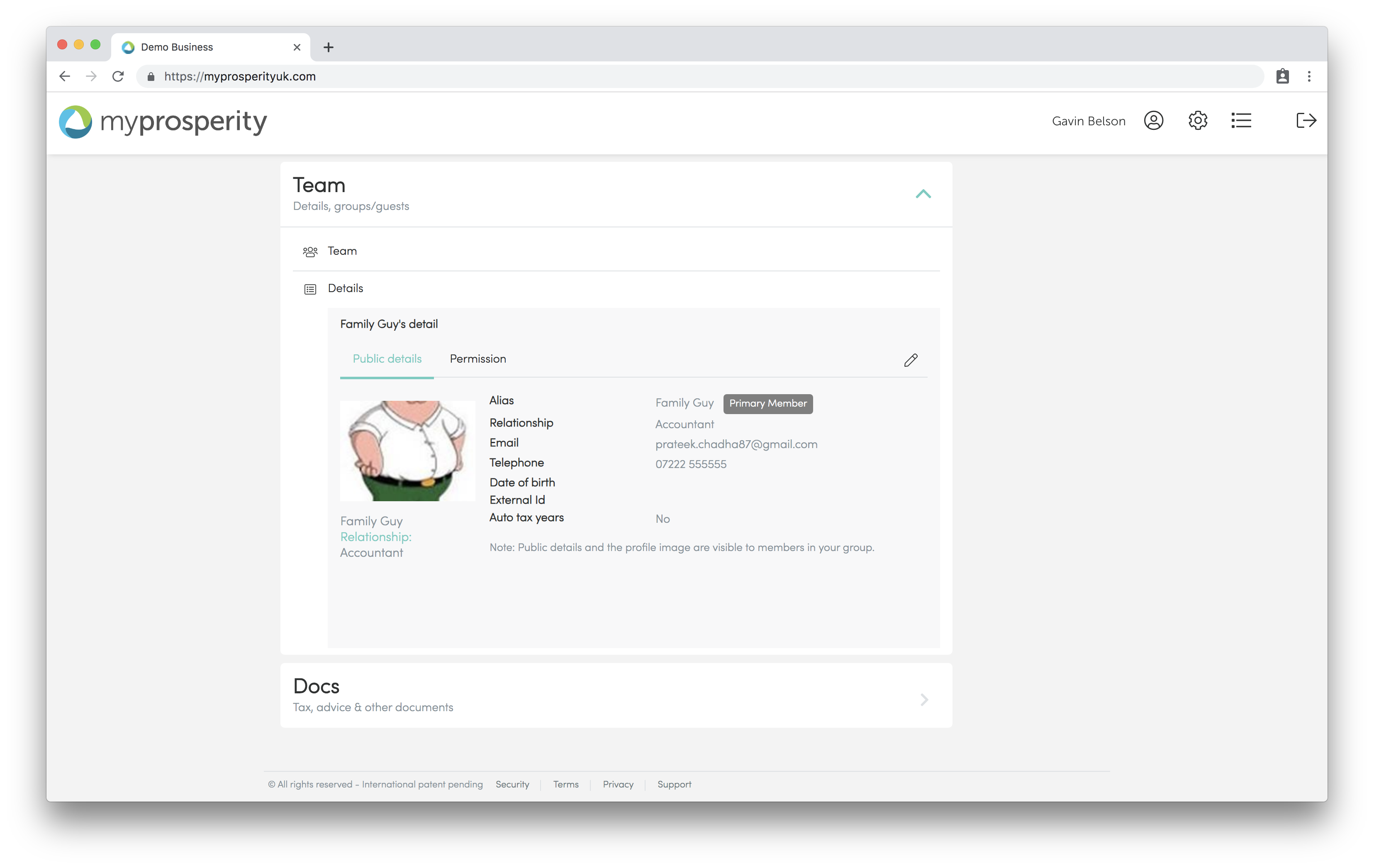 A guest will see sections greyed out on the portal indicating they do not have access to that account's settings or information restricted.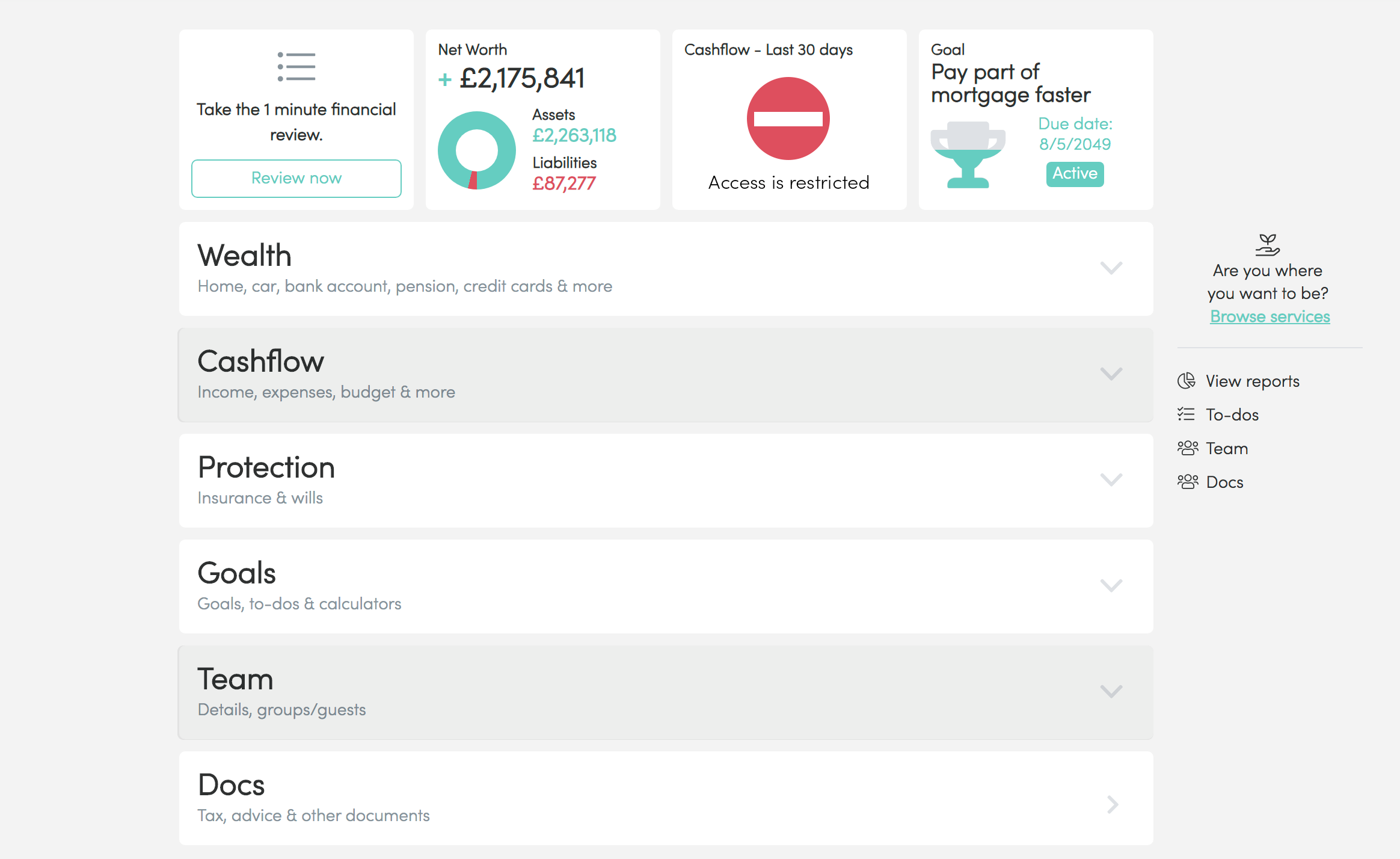 Removing permissions
For a complete removal of permissions while keeping the team member in the file:
Click on the team member profile

Click on the edit icon (pencil on top right)

In the Permission tab, untick all View and Modify options

You can also remove the email address in the Public Details tab if you wish

To delete a team member altogether, see: Removing a Team member