By default, your portal supports a variety of common transaction categories for both income and expenses, such as Home Improvement, Salary, Entertainment, and Groceries.

As part of the automated categorisation process, your portal uses the name of the transaction to determine the most appropriate default category. This may sometimes be inaccurate and require your adjustment.
To change/adjust the category, simply click on the category name and select your preferred alternative from the drop down.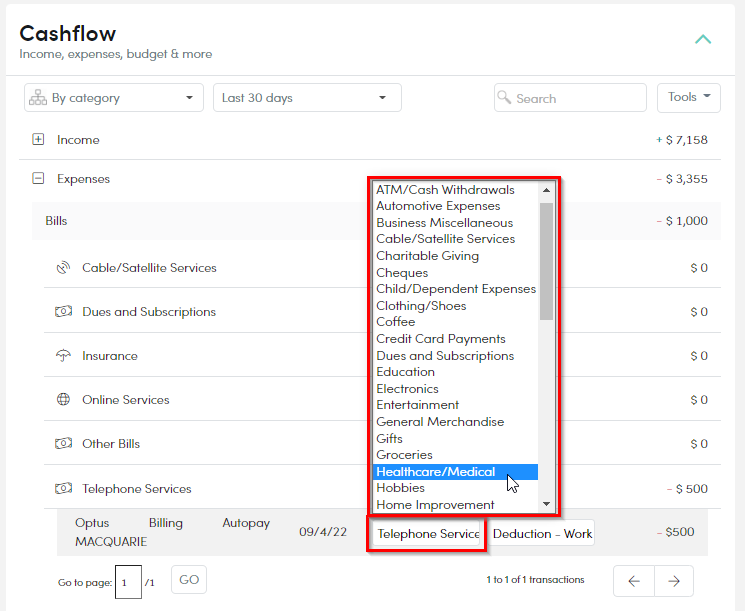 Selecting a new category will apply this new category to that one transaction. Once the transaction is adjusted, a Create a rule will appear, this will assist in adjusting all current transactions and future transactions with categorisation.
To create a rule:

To create a rule to automatically update similar transactions, locate the transaction and click on the 'Create a rule' prompt.

This will take you to the Transaction rules area where you can customise the rule.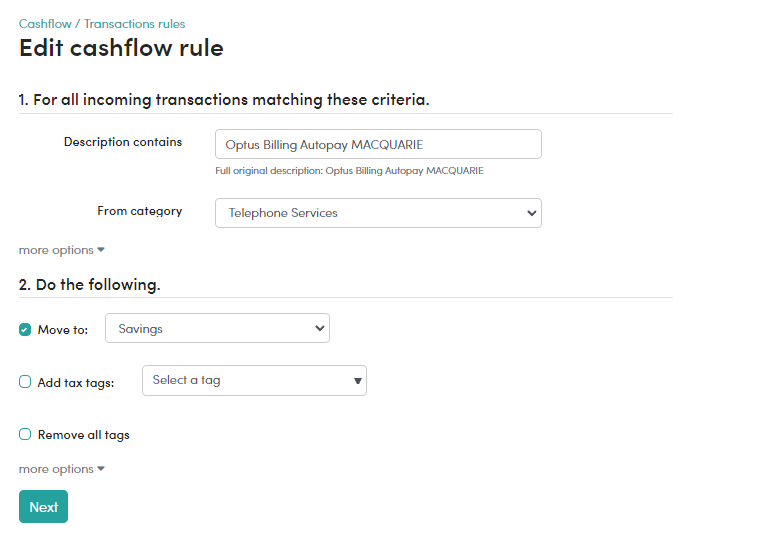 Click here to learn more on How to create rules for categorising transactions.