Adding a bank account into the system is a great way to keep up to date with not only your wealth (what you own and owe) , but if you link it to your online banking, you can get a daily update of transactions that will assist with your personal cashflow.
If you are on a Starter account, you will be able to link your bank accounts to your portal as a one time sync of data and then any transactions following will require manual updating. You can also add a manual account with name and balance that will have no transactions listed.
To access live data feeds from your financial institutions, you can request your financial professional upgrade you to a Pro account
1. To add your bank accounts, navigate to the Wealth area in your portal.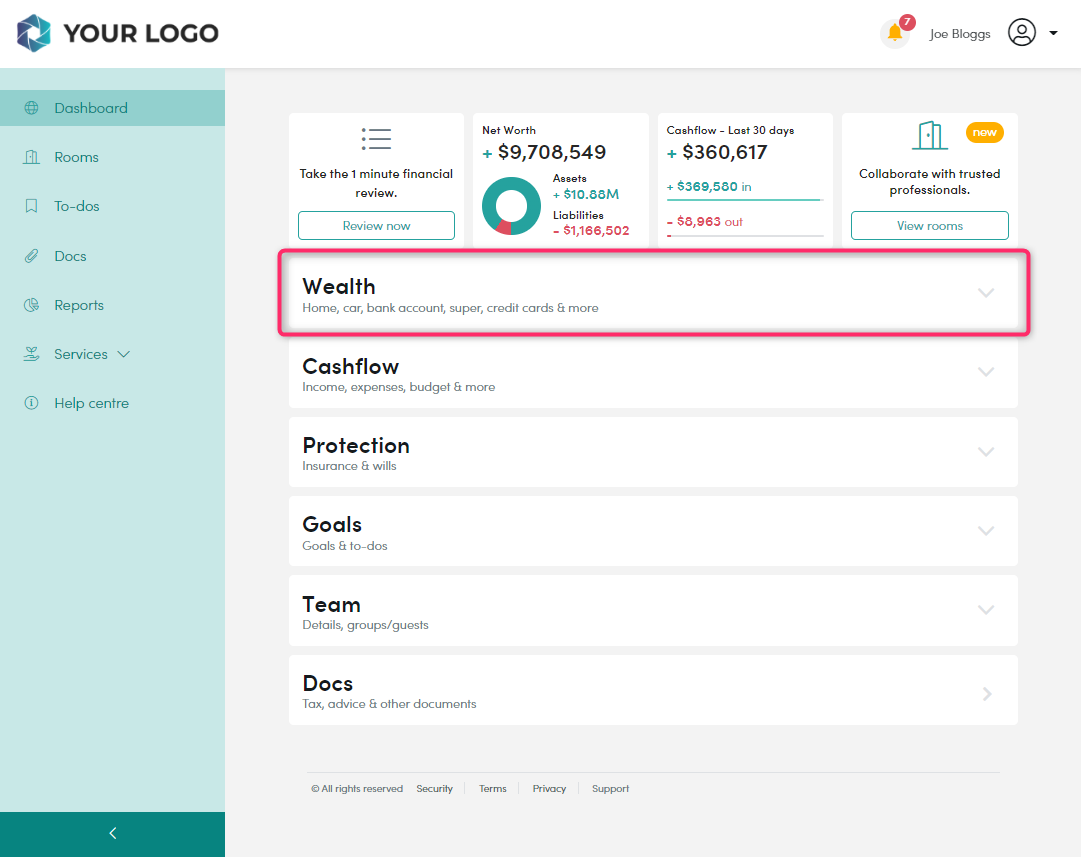 2. Click '+Add item'.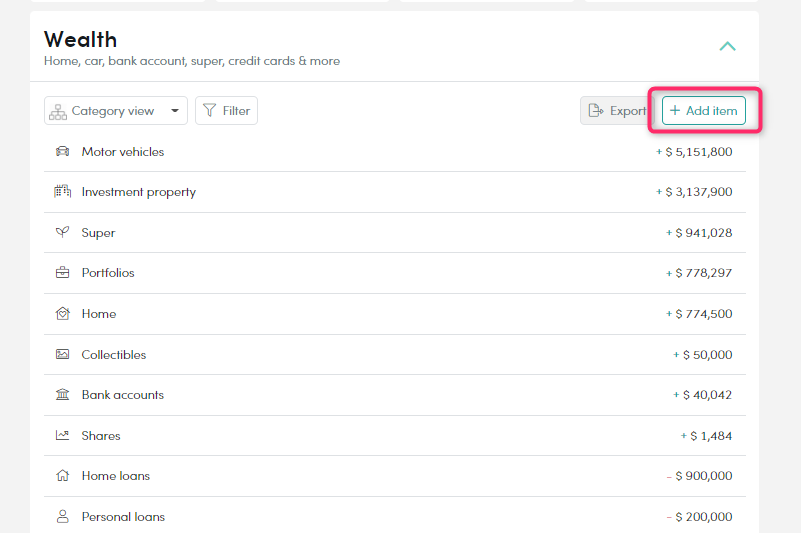 3.  A pop-up message will appear asking you to select the type of wealth item you wish to add. Select 'Bank accounts'.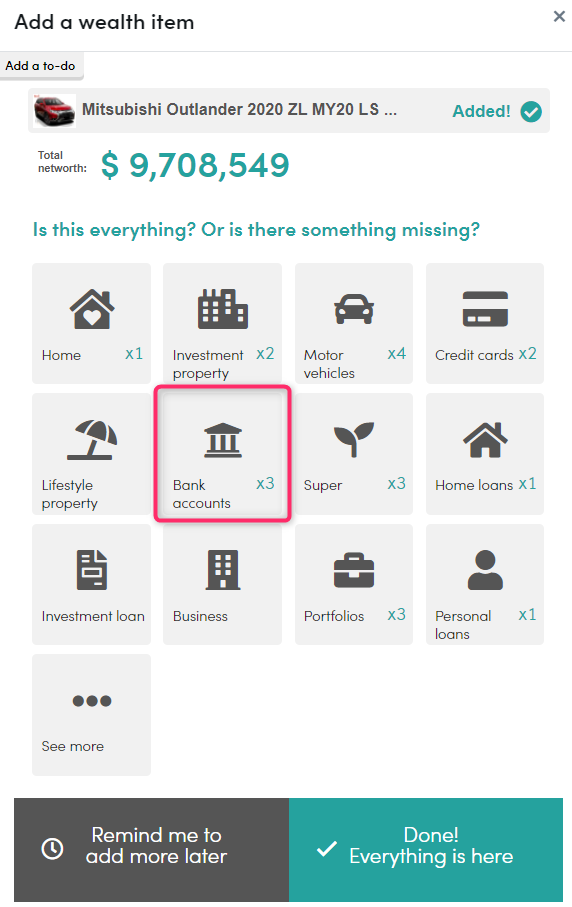 4. Another pop-up box will appear. You have two options to select from when linking your bank accounts:

Option 1: Choose your banking institution from the drop down list which will create a data feed from your financial institution to your portal.

Select your bank, type in your online username, password, confirm password and click 'Confirm' . Please read our security policy which is located on the bottom of the screen.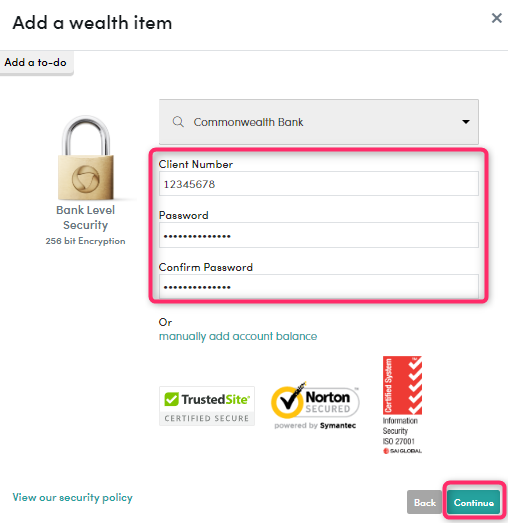 Option 2: Manual accounts where we do not receive direct feeds i.e. overseas bank account, crypto currency or accounts you do not wish to be linked to your online banking.
Select 'manually add account balance'.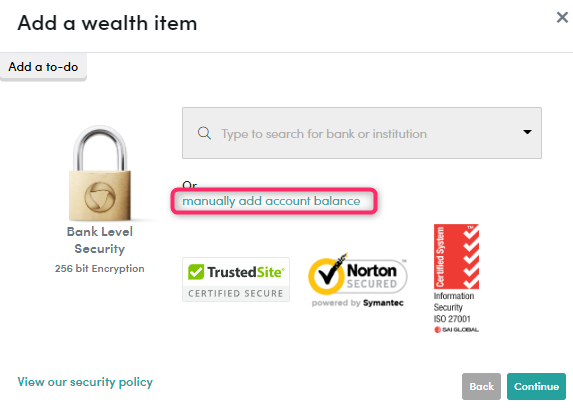 A new window will appear. Add in your account bank name, account description, balance and select 'Finish'.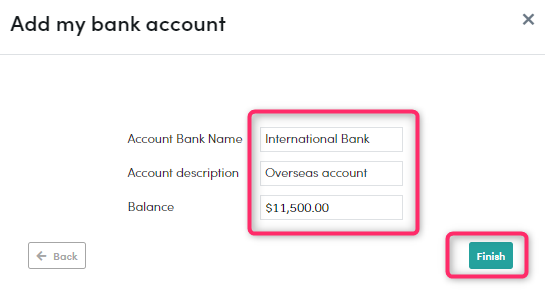 5. In both cases, your dashboard will show that your account is being added, which may take a few minutes.



6. Once your accounts have been added to your portal, your dashboard will now show the below message, and the accounts will be shown under Wealth>Bank accounts.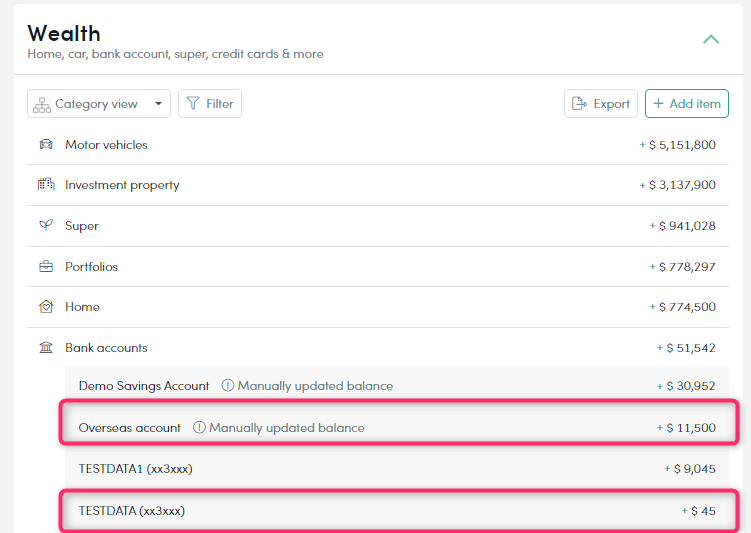 Related articles:
Troubleshooting error messages when adding wealth items with banking credentials 
My bank accounts don't seem to have updated. Why?
Why can't I find my financial institution on the list?
How do I update the login credentials for my bank feeds?