When adding team members or guests into your portal, you can customise their permission levels.
You can choose View and/or Modify in the Custom permissions of a team member. You can also Show Advanced settings which assist in being more granular in your permissions granting.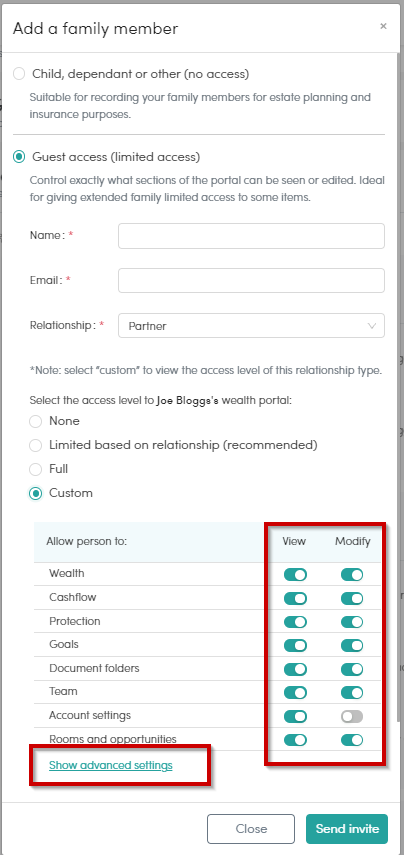 Show Advanced Settings
This section allows you to not only choose a section of the portal to give access, but you can choose only a part of the section to grant access to.
What do the headers do?
List - Shows value to the guest in the client dashboard
View - Allows the guest to enter and view the section of the portal granted access to.
View permission within the Docs feature allows the guest to upload new documents.
Modify -Allows the guest to add or amend any information in the respective area of the portal.
Delete - Allows the guest deleting powers, ability to remove the information.
Custom: Customise the various subsections to allow only access to very specific information within a section
For example, in the image below, access is being granted to see the Bank account Balance in the list, but they will not be able to view or modify any of the information about the bank accounts.
Whereas full access to the Credit Cards and their information is available.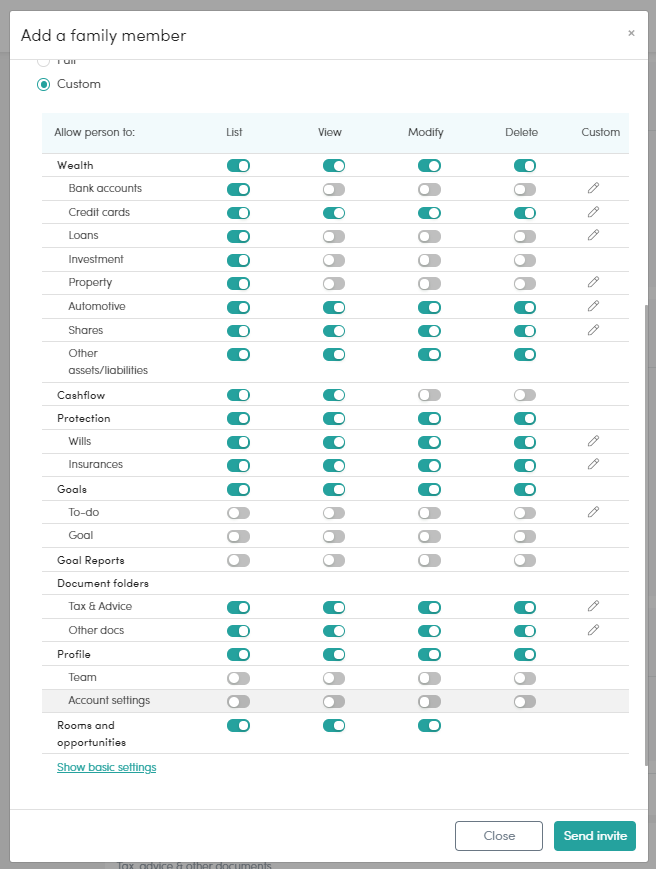 Custom Column (within Show Advanced Settings)

The custom column within the advanced settings allows you to further dissect sections you want to grant access to. By clicking on the Custom pencil icon, the system will show all parts of the section and you can further choose to limit aspects of the section.
In the image below for example, clicking on the custom pencil icon for Bank accounts opened the list of accounts and only the Demo Savings Account will be able to be viewed and modified by the guest.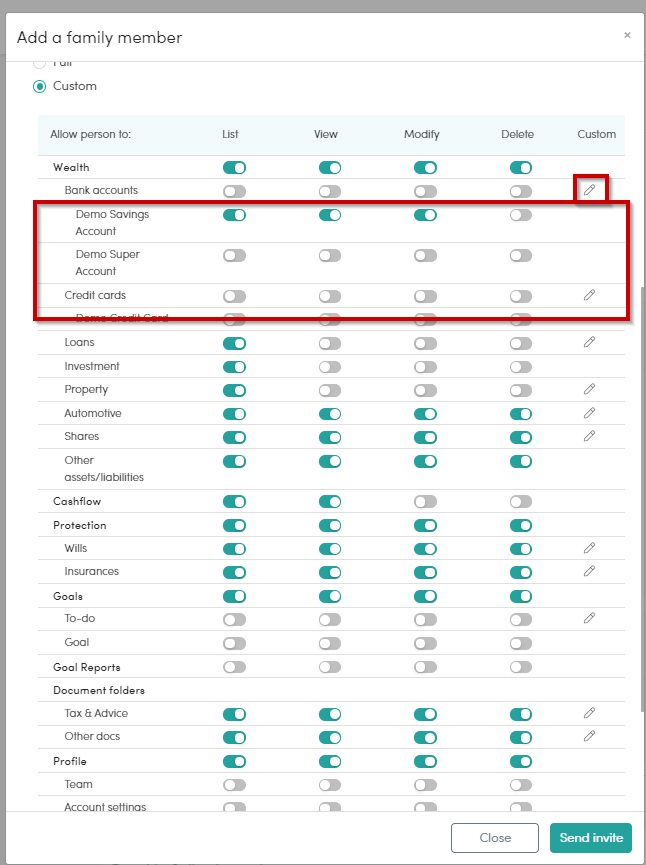 Related articles
How do I add, edit or remove a team member?
What are team members?